Exclusive
Steven Powell Guilty Of Voyeurism, 'A Small Amount Of Justice Is Served,' Says Son-In-Law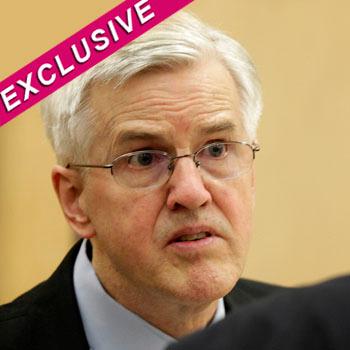 Article continues below advertisement
"I think Jennifer is pleased, she was hoping that it would turn out like this and it is the right thing to happen," he revealed, adding that she has no intention of ever contacting or visiting her estranged father.
As RadarOnline.com previously reported, Steven's son, Josh Powell heartlessly attacked his and Susan's two sons, 5-year-old Braden and 7-year-old Charlie, with a hatchet before torching his home in Washington state on February 5. All three died of smoke inhalation.
On Monday, Judge Ronald Culpepper of Pierce County Superior Court in Washington dismissed a charge of possession of child pornography against Powell, but upheld 14 counts of voyeurism against the two young female neighbors who were recorded with digital cameras through an open bathroom window while they were taking baths.
Graves hopes that the guilty verdict will lead to a break in the cold case of his missing sister-in-law. "I can see some small ways that it can help Susan, I don't know if there is any way they can negotiate the sentence to make him talk," he said hopefully.
Article continues below advertisement
"It could also loosen the mouths of other people who might know something and may now believe they might have been manipulated by Steve."
One person who will not be pleased by the guilty verdict is Powell's other daughter, Alina, who has been his loyal supporter even to the point of attacking her sister Jennifer by posting scathing messages to her online blog with heart-wrenching home videos of Susan and her dead sons.
"I think Alina will take it hard," Kirk revealed to RadarOnline.com. "I don't think it will open her eyes, she will still blame everyone else and think her dad is innocent."
Powell now faces a sentence of approximately four years for filming the girls, who were about 8 and 10 when the images were captured between June 1, 2006 to August 31, 2007.
He remains a "person of interest" in the unsolved case of Susan's disappearance.