ABC Apologizes For False Report Director Tony Scott Had Inoperable Cancer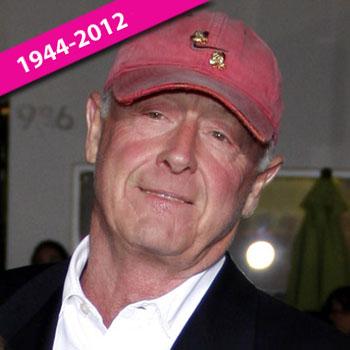 ABC Monday apologized for a report stating late Top Gun director Tony Scott had inoperable brain cancer, spurring his suicide Sunday.
Scott's family told authorities in Los Angeles they were not aware the director had cancer or any other severe health complications, Los Angeles County Assistant Chief Coroner Ed Winter said Monday. Scott did leave a note, according to officials.
The network cited a source close to the 68-year-old filmmaker in its' initial report. Earlier this summer, ABC reporter Brian Ross erroneously reported that accused Batman shooter James Holmes was connected to a Colorado Tea Party group, a gaffe the network apologized for, as well.
Article continues below advertisement
The British director's autopsy was conducted Monday, as police continue to investigate his death as a suicide. His body was recovered in Los Angeles Harbor hours after his reported 12:30 p.m. PT jump off the Vincent Thomas Bridge, which officials estimate as an 18-story jump.
Ridley Scott's younger brother had directed movies including Beverly Hills Cop II, The Hunger, Crimson Tide, True Romance, The Fan, Enemy of the State and Days of Thunder, which cast Tom Cruise as a race car driver.