Mystery Surrounds Death Of Alexander Jentzsch, Son Of Scientology President, Toxicology Results Pending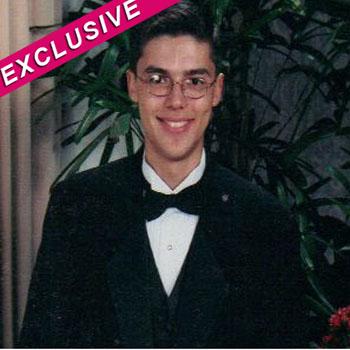 By Jen Heger - Radar Assistant Managing Editor
The official cause of Scientologist Alexander Jentzsch's death can't be determined pending the results of toxicology tests, RadarOnline.com is exclusively reporting.
The 27-year-old son of Scientology president Heber Jentzsch, who hasn't been seen in public since 2004, died July 2 in L.A.'s San Fernando Valley.
"Jentzsch's autopsy was done last week. There was nothing abnormal about it and his body didn't show any signs of trauma," Los Angeles County Assistant Chief Coroner Ed Winter told RadarOnline.com exclusively. "The cause of death will be listed for the time being deferred, until the toxicology results are in, which should be about four to six weeks from now.  There was also a bottle of Nyquil and several prescription bottles recovered from the scene."
Article continues below advertisement
Mystery Surrounds Whereabouts Of Scientology Chief's Wife, Not Been Seen For Five Years
As we previously reported, Alexander's mother, former Scientologist Karen de la Carriere was blocked from seeing her son's body at the Los Angeles County Morgue.
"My daughter-in-law, Alexander's wife, isn't allowing me to view my own son's body. My son's wife and her parents are Scientologists, and I sent a friend of mine over to their house today with a letter for his wife. Alexander's mother-in-law answered the door and told my friend, 'all communication goes through the Office of Special Affairs'," de la Carriere previously told us.
Alexander's wife is the next of kin, and under California law, she has control over what will happen to Alexander's body.
"My son had a history of fevers; he would get them at least twice a year. Alexander was never properly diagnosed, and he didn't have health insurance through the Church. When he got sick, he was ordered to go to Los Angeles County Hospital and be treated there. I can't believe my beloved son is dead. ...I was told from various friends that he had died of a high fever," the giref stricken mother told Radar.
Article continues below advertisement
According to Karen, her son was a Sea Org member for more than ten years, and two years ago when she decided to leave the church, Alexander was forced to sever all communication with her.
"I finally left the church in 2010. One of the reasons I stayed for as long as I did was because I knew that once I decided to leave, I would lose my son, and I was right, I did," de la Carriere told Radar.
"After I formally left, he called me, and told me to never call, text, email, or attempt to communicate with him in any way until I got approval from the Office of Special Affairs. He told me he had to disconnect from me. Alexander sounded very odd when he said this to me, and I know that other people were listening to our phone call because I could hear noise in the background.