Scientologists Told Tom Cruise's Kids Their Mom Nicole Kidman Was 'A Sociopath,' Claims New Report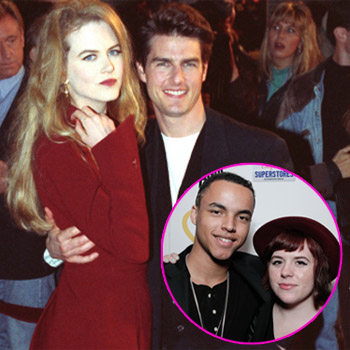 Article continues below advertisement
Rathbun claims he saw a Celebrity Center member giving "false information" to Bella and Connor and said he told them their mother is a "sociopath."
"Redacted told them over and over again their mother was a sociopath, and after a while they believed him," Rathbun told The Hollywood Reporter.
"They had daily sessions with redacted. I was there. I saw it."
Following Tom and Nicole's divorce he won custody of their children and their daughter Isabella recently said that she has repaired her relationship with her mom.
"I love mom," she told New Idea. "She's my mom. She's great. I see her sometimes in Nashville and I speak to her."
Karen De La Carriere, the ex-wife of former Scientologist president Heber Jentzsch, told The Hollywood Reporter that Katie is not going to give up her child.
"By filing for sole custody of Suri, Holmes is making it very clear she's not going to let what happened with Nicole Kidman happen to her."
Article continues below advertisement
De La Carriere also claims that Katie "may be legitimately scared for her daughter," and said "Scientology deliberately turned the two adopted children of Cruise and Kidman against Kidman during and after the divorce."
An attorney for the Church of Scientology slammed the report, telling The Hollywood Reporter: "All of these people are excommunicated self-promoters who are sadly exploiting a private family matter for their own personal financial gain. . . . They cannot be believed given they have acquired no firsthand knowledge of the church for many years and have a record of making false and/or misleading statements about the church."