Katie, Nicole & Mimi: All Were 33 When Their Marriages To Tom Cruise Ended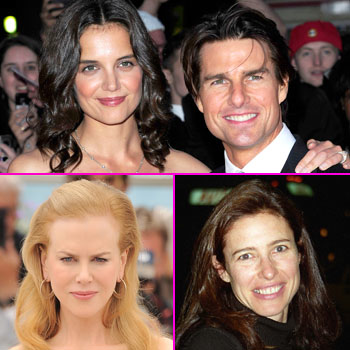 Katie Holmes, Nicole Kidman and Mimi Rogers were all 33 years-old when their marriages to Tom Cruise fell apart.
The bizarre factoid has been noticed by everyone from conspiracy theorists to fans to numerology to critics of Scientology.
But whether it is by coincidence or design, here are the three Mrs. Tom Cruises, by the numbers.
Wife # 1 Mimi Cruise was 31 when she wed Cruise, who was six years her junior, and 33 when they split in 1990.
Article continues below advertisement