Exclusive
Cruise & Holmes Divorce: Katie's Strategy, Why She Filed In New York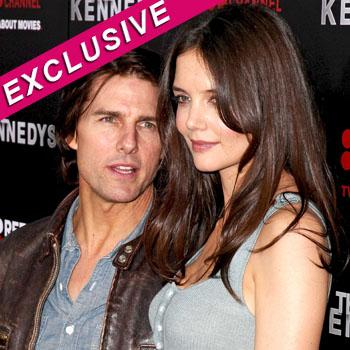 Article continues below advertisement
As previously reported, Hollywood's top couple have been married since November 2006 and her attorney announced the news of their split. Meanwhile, Tom's rep released a statement: "Kate has filed for divorce and Tom is deeply saddened and is concentrating on his three children. Please allow them their privacy."
"Katie is getting excellent legal advice because under New York family law a judge is allowed to consider a multitude of reasons why a marriage should end. New York is NOT a no-fault state like California, allowing for more flexibility in determining the reason the marriage came to an end, if either the plaintiff or respondent contributed to that, and in what capacity," a source close to the situation tells RadarOnline.com. "Allegations of cheating or verbal/physical abuse are taken very seriously in New York and can be determining factors in custody and support issues."
As previously reported, the couple will NOT be fighting over money at least!
"Katie has no plans to contest their prenup. The only potential area of conflict between Tom and Katie is custody of Suri. Katie will absolutely never agree to a situation as Tom had with his second wife, Nicole Kidman, as Tom primarily raised Bella and Connor Cruise. Katie wants Tom to be a big part of Suri's life, and he is a great father, but she wants to be the primary custodial parent that raises Suri," the source says.
Article continues below advertisement
Suri has been a major bone of contention between the couple, as a source tells RadarOnline.com that Tom and Katie were majorly butting heads over how best to raise the young girl.
"Katie and Tom also have very different parenting views. Katie wants Suri to go to school with other children and have a grounded routine whereas Tom doesn't, he wants her schooled in the same manner as Connor and Isabella were," the source says. "Tom is nowhere near as strict as Katie is and doesn't believe in disciplining Suri, whereas Katie believes that is important. Tom basically treats Suri as a little adult, however Katie treats her like a six-year-old child, and that causes some major clashes over parenting style."