Exclusive
Tom Cruise & Katie Holmes Divorce: She Will Have Primary Custody Of Suri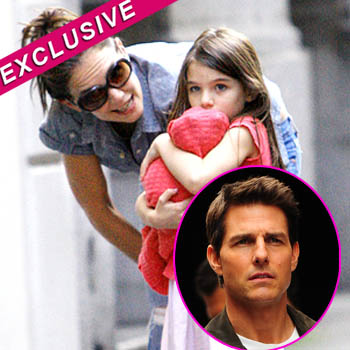 Article continues below advertisement
The source said the split is not going to turn nasty and that Tom and Katie, who married in November 2006, are committed to doing what is best for their daughter.
"There is no animosity," the source said. "But Katie is going to be the parent who Suri is with the most. They are very close and it makes sense that it would be Katie who has primary custody."
Tom had primary custody of his two children with Nicole Kidman when they divorced after almost 10 years of marriage, Isabella and Connor Cruise.