What Would Tom Say? Tattooed Isabella Cruise Enjoys PDA Packed Lunch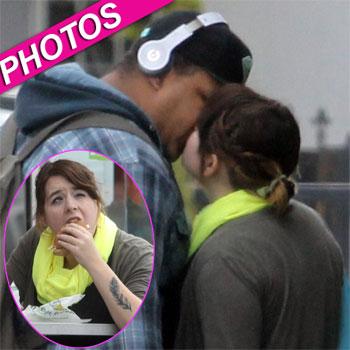 Article continues below advertisement
The couple seemed to be enjoying their afternoon together, sharing kisses and holding hands as they picked up some after-lunch snacks at 7 Eleven.
"We are very proud to be Scientologists," Isabella told New Idea about their mutual religious practice, also revealing that they recently moved into a Los Angeles apartment together.
Do you think Tom will approve of his daughter's new body art? Sound off below.