Tom Cruise On Plastic Surgery: 'I Haven't, And I Never Would'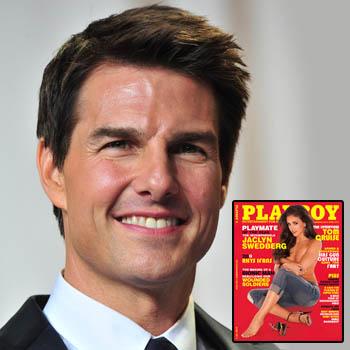 Article continues below advertisement
Starring in this summer's blockbuster Rock of Ages, Tom is constantly the center of stories in the media and explains that he usually just shrugs off the misconceptions.
"I feel privileged to be able to do what I love. You just have to keep going and remember that," he said.
"The other stuff? I hear it, I read it, I get it. But life is not a matter of trying to prove anything to anybody."
Speaking of privileged, Tom says life with his wife Katie couldn't make him any happier than the day he met her.
"She is an extraordinary person… Everything she does, she does with this beautiful creativity. She's funny and charming, and when she walks into the room, I just feel better," Tom said.
"I don't know what to say — I'm just happy, and I have been since the moment I met her. What we have is very special."
And as one of the most outspoken members of Scientology, Tom says he talks about his religion so people don't assume he's avoiding it.
Article continues below advertisement
"If I don't talk about my religion, if I say I'm not discussing it or different humanitarian things I'm working on, they're like, 'He's avoiding it,'" Tom explained.
"What I believe in my own life is that it's a search for how I can do things better, whether it's being a better man or a better father or finding ways for myself to improve. Individuals have to decide what is true and real for them. I'm fortunate in the life I have."