Tom Cruise/Katie Holmes Divorce Will Remain In New York, At Least For Now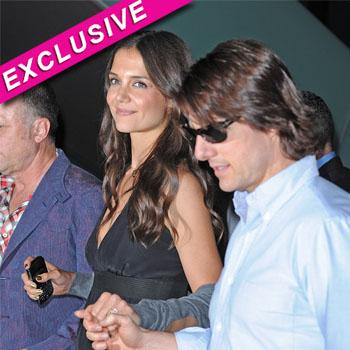 By Jen Heger - Radar Assistant Managing Editor
Score one for Katie Holmes in her divorce and custody dispute from estranged husband Tom Cruise.
The proceedings will remain in New York where the actress filed because under the law, the Mission Impossible star can't file in California as he had planned because you can't file in separate states at the same time, RadarOnline.com is exclusively reporting.
Article continues below advertisement
Cruise "will have to adhere to the New York divorce petition that Katie filed. He won't be able to file in California until he presents evidence to the courts in New York that they weren't residents. The judge in New York will ultimately decide if the Big Apple is the proper venue for the divorce to proceed. So for the time Tom won't be able to file in California. This is an obvious setback, and Tom is livid that Katie is calling all the shots," a source close to the situation tells us.
Holmes "has gotten top notch legal advice because the case will remain in New York for the near future. Important issues coming up include temporary child support. Katie clearly has the upper hand in the proceedings at this point. It can't be emphasized enough that she took these extraordinary measures to protect her daughter, Suri," an insider close to the actress says.
Cruise will have to file a formal response to Katie's divorce petition in New York, and "he is going to submit a motion to have the case dismissed because NYC isn't the proper venue. Tom is hopeful that New York will do the right thing and allow him to file in California," the source said.