Thousands Of Sexually Explicit Photos Of Susan Powell Seized From Father-In-Law's House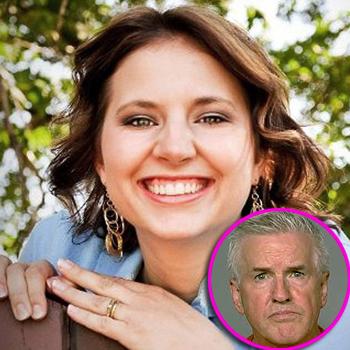 By Debbie Emery - RadarOnline.com Reporter
The depth of the sickness and degradation that Steven Powell reached in regards to his daughter-in-law, Susan, was revealed on Thursday with the announcement that thousands of photos of her were seized from his home.
Obtained under public records laws by the Associated Press exactly three years after the Utah mother-of-two disappeared, many of the images were sexually explicit and appeared to have been taken without her knowledge, reported CBSNews.com.
Article continues below advertisement
As RadarOnline.com previously reported, Steven's son, Josh Powell brutally attacked his and Susan's two sons, 5-year-old Braden and 7-year-old Charlie, with a hatchet before torching his home in Washington state on February 5. All three died of smoke inhalation. He had long been suspected of his wife's murder, but he never charged.
Currently serving a 2 1/2 year sentence for 14 counts of voyeurism filming two young girls, age 9 and 8, who lived next door to him in 2006, journals released in August revealed that the 62-year-old grandfather took his fascination with Susan to a physical level by secretly recording her and watching the videos while pleasuring himself.
The convicted sex offender was never charged in connection with Susan's disappearance, but a computer file named after her initials, SMP, containing 4,500 photos show she was often the focus of his prying camera lens.
Some intrusive shots showing her walking through parking lots or sitting in her car seem to have been taken from another vehicle, while others zoom into her crotch area or capture her bending over doing laundry. However, none of the pictures, which were found on a disc in Steve Powell's bedroom, show her naked.
Article continues below advertisement
Anne Bremner, an attorney who represents Susan Powell's parents, said the images support the family's assertion that he had a concerning attraction for his daughter-in-law. "When you look at those pictures, it's clearly surreptitious. It's clearly obsessive," Bremner said.
The family believes Steven knows something about what her fate, and authorities have described him as uncooperative.
"He repulsed her. One of the primary reasons she wanted to move to Utah was to get away from him. She would be sick if she knew what he was thinking," Kirk Graves, who is married to Steven's daughter, Jennifer Powell Graves, told RadarOnline.com in an exclusive interview, adding that he too was repulsed by the man.