America's Longest Serving Female Inmate Is Released From Prison After 49 Years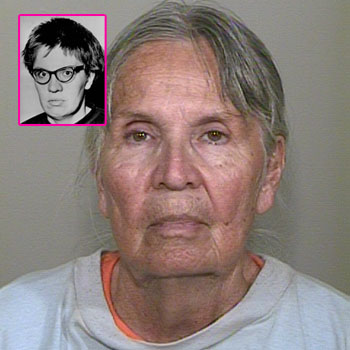 By Debbie Emery - RadarOnline.com Reporter
After being handed down a life sentence for strangling a 15-month-old baby girl in 1963, Betty Smithey is finally a free woman again.
A parole board ruled on Monday that following 49 years behind bars and earning the title of the nation's longest serving inmate, the 69-year-old has paid her debt to society and was permitted to walk out of the gates of the Perryville state prison in Goodyear, Arizona, reported AZCentral.com.
Article continues below advertisement
"It's wonderful driving down the road and not seeing any barbed wire. I am lucky, so very lucky," said Smithey as she traveled to her niece's Mesa home where she will live. "I know it is going to be a big adjustment but I will take it and make it good."
The world is a very different place to when the convicted child killer last walked free — but then, so is she, she claims.
"I really see no value in keeping you in prison any longer. I really see no value in keeping strings on you any longer," Parole Board Chairman and Director Jesse Hernandez told Smithey before voting to grant her a rare discharge.
The former Phoenix resident was convicted of the murder of toddler Sandy Gerberick while she baby-sat on New Year's Day in 1963 just a week after she was hired as a live-in child-minder. Far from a model prisoner, the then-troubled 20-year-old was rebellious and troublesome during her early years of incarceration, escaping four times from three different prisons between 1974 and 1981.
Smithey began her road to redemption in 1983 when she received a letter from Emma Simmons, Sandy's mother, forgiving her for the crime. "She made me feel that I wasn't a monster," said the former inmate. "I felt if she could forgive me for taking her child's life, I could forgive myself. ... It was my responsibility to try to become a better person than I was."
Article continues below advertisement