William Balfour Gets Three Life Sentences For Jennifer Hudson Family Murders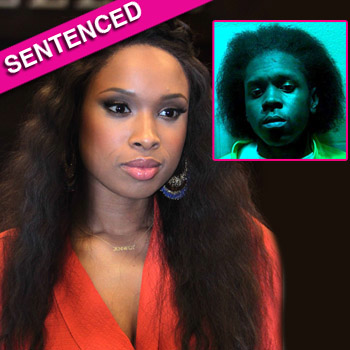 Article continues below advertisement
Balfour claimed he loved Julian but the judge appeared disgusted. "The fact that you can stand in court and tell us you love that child is an insult to all of us," he said in the Cook County court.
"There's no doubt in my mind he looked up to you as you were putting bullets into his head. I just hope his terror was short-lived."
Balfour looked on in silence while the judge verbally lambasted him in a shaking voice; however earlier in the day he made a statement to the victims' family and his ex-wife, Julia.
Article continues below advertisement
"My condolences go out to the family. My deepest sympathies go to Julian King. I loved him. I still love him."
Dreamgirls star Hudson has not commented on the sentencing but sent an uplifting message to her Twitter followers on Sunday, "When God is smiling on you, it doesn't matter who's frowning," she wrote.
Last week she encouraged her fans to support the 2nd Annual Julian D. King Hatch Day Celebration in Chicago on August 14 – which would have been her nephew's 11th birthday – to raise money to "hatch" the dreams of school age children.