William Balfour Threatened To Kill Jennifer Hudson's Family At A Children's Birthday Party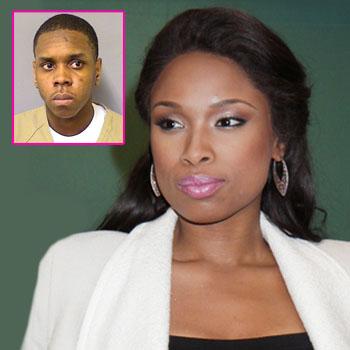 By Debbie Emery - Radar Reporter
It was far from happy families in the Hudson household when William Balfour was around.
Jurors in the Chicago courtroom triple murder trial heard from a family friend of Jennifer Hudson's how the defendant repeatedly threatened to kill the Hudsons while attending a children's birthday party a couple months before the murders, reported ChicagoCBSLocal.com.
As RadarOnline.com previously reported, Balfour faces three counts of first-degree murder, aggravated kidnapping and home invasion in the deaths of Jennifer's mother Darnell Hudson Donerson, 57; brother Jason Hudson, 29; and Julia's son Julian King, 7, on October 24, 2008.
Article continues below advertisement
Robbin Myers, whose late wife worked for the Oscar winner's sister Julia Hudson, testified about how during a birthday party for his youngest son in August 2008 he had the unpleasant experience of meeting Balfour and witnessing his dark side.
When he first saw Julia's husband, he thought he spotted a handgun in his waistband so instead of letting him in the house, he took him to the porch to have a beer and a cigarette.
Balfour allegedly revealed to Myers that he wished Julia would be nicer to him, before dropping a major bombshell.
"I think my wife is cheating on me with somebody she work with. … If I find out that she cheating on me I'm f***ing her and him up," said the angry husband, at which point he lifted his shirt to flash the gun.
Prosecutors claim that Balfour stole a .45-caliber Sig Sauer handgun from Jason Hudson and used it to massacre him and his family members, and Myers confirmed that the murder weapon was the same one that William brought to the birthday party.
Article continues below advertisement
Rather than kicking him out of the party for his bizarre behavior and illegal firearm, Myers admitted under cross examination that instead he offered him more beer and marijuana.
During Friday's testimony, eye witness Bill Graham, 71, told the court how he recognized Balfour driving a white SUV on the day of the murders, and was surprised that he wasn't in his usual green Chrysler, reported the Chicago Sun-Times.
"I wondered who would let him drive a truck like that because I never seen him drive one before," said Graham, who saw him park the SUV in a vacant lot and get out with a large bottle of Hennessey.
The body of seven-year-old Julian was later found in the same SUV, which belonged to his Uncle Jason, and which Balfour allegedly stole after he killed him.
Balfour has pleaded not guilty to the triple murder. If convicted of at least two of the murder counts, the 30-year-old, on parole at the time of the killings after serving nearly seven years for attempted murder and vehicular hijacking, would face a mandatory life sentence.