Jennifer Hudson Shocked Over Cheating Revelations During Brother-In-Law's Murder Trial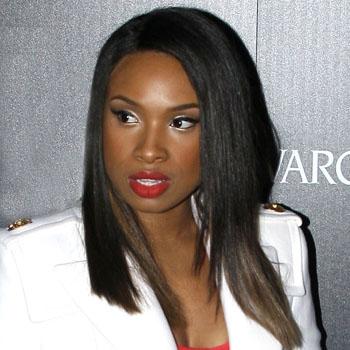 Article continues below advertisement
The revelation of the extra-marital affair caused the most animated reaction yet from the Oscar winner and her sister, who sat whispering heatedly while they heard how Grant met Balfour – whom she nicknamed "Flex" and "Baby" - at hotels for illicit hookups, bought him clothes, and even put up with him dating other women.
As RadarOnline.com previously reported, Jennifer broke down in tears on Monday when she told the Chicago courtroom how she had begged Julia not to marry Balfour, and did not find out that her sister had gone through with it until months later.
Balfour faces three counts of first-degree murder, aggravated kidnapping and home invasion in the 2008 deaths of Jennifer and Julia Hudson's mother Darnell Hudson Donerson, 57; brother Jason Hudson, 29; and Julia's son Julian King, 7.
Grant told jurors how William slept at her apartment the night before the murders, but instead of wanting to have sex with her, he left around 6 a.m. when it was still dark. Prosecutors allege that around three hours later he fatally shot Darnell and Jason in a revenge attack against Julia, then snatched young Julian from the house and drove him to the West Side of Chicago to kill him.
Article continues below advertisement
Balfour's mistress said she repeatedly called and texted him that day, he finally answered at 4 p.m. and promised he would call her back but never did. Instead he went to another girlfriend's house – whom she was oblivious of – where he was later arrested.
A key part of Grant's testimony tied the suspected killer to a house on the same block of the Hudsons' home on Yale Street, where a woman lived who he had allegedly asked to be an alibi to the murders.