Exclusive
Jennifer Hudson's Star Power Could Tip The Scales For Conviction In Family Murder Trial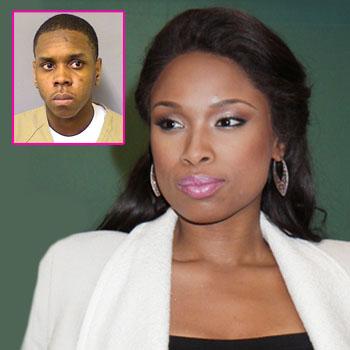 Article continues below advertisement
"It is a thin case, there is no doubt about it," Los Angeles defense attorney Dana Cole told RadarOnline.com in an exclusive interview. "But because it is thin, the fact that Jennifer Hudson is sitting in the courtroom as a surviving family member could tip the scales in favor of a conviction that would be otherwise hard to achieve."
As RadarOnline.com previously reported, Balfour faces three counts of first-degree murder, aggravated kidnapping and home invasion in the deaths of Jennifer and Julia Hudson's mother Darnell Hudson Donerson, 57; brother Jason Hudson, 29; and Julia's son Julian King, 7, in 2008.
"Much of the evidence relies on gunshot residue that was found on the wheels of Balfour's car, which is pretty thin as that can come from all sorts of places," explained Cole. "You can't forensically tie it to a specific weapon.
"The overriding prosecution argument might be that he had motive to commit the crime, as there had been family problems before," he went on to add.
In that regard, having the former American Idol contestant openly weeping in court and bashing Balfour could be a major advantage for the prosecution. They've been credited with playing a smart move by getting Hudson to testify first, allowing her to then sit in the courtroom throughout the trial in full view of the jury.
Article continues below advertisement
The Dreamgirls star tearfully took the stand on Monday, where she told the jury how she had begged her sister Julia not to marry Balfour. "None of us; myself, my mother, or my brother, we did not like how he treated her and I didn't like how he treated my nephew," she revealed.
"It will be a difficult job for the defense to prevent the jury from having sympathy for the celebrity in the courtroom," Cole told RadarOnline.com.
Instead, they are trying to divert attention away from Julia's estranged husband, and onto her deceased brother, alleging that Jason Hudson was a big time drug dealer.
"He was involved in a dangerous business and it brought danger to him and he lived in Englewood, probably the most dangerous neighborhood in the city of Chicago," Assistant Public Defender Amy Thompson told the jury on Tuesday.
"(Police) did nothing to determine if it might have been Jason Hudson's violent business that led to him getting shot twice before, that led to these murders. … They did nothing to follow the trail other than the weak trail that leads to William Balfour," she asserted.
Article continues below advertisement
The allegations were backed up by Lonnie Simpson, Jennifer's half-brother and bodyguard. "He sold drugs basically... I sold drugs with him," said Simpson.
"The defense are trying to bring a third party into the mix and almost has to prove that someone else did the murders, which is hard to do because they usually only have the resources to suggest it," Cole told RadarOnline.com.
"It doesn't happen too often, the prosecution has the whole police force at their disposal but the defense usually only has one often retired former investigator."
Tuesday's testimony from the first police officers on the scene describing how their grisly discovery of Darnell and Jason's bodies became too much for Jennifer, who left the courtroom when bloody, sometimes naked photos of her murdered loved ones were shown to the jury, reported the Chicago Sun Times.
Balfour has pleaded not guilty to the triple murders. If convicted of at least two of the murder counts, the 30-year-old, on parole at the time of the killings after serving a previous seven years for attempted murder and vehicular hijacking, would face a mandatory life sentence.