Final Jury Members Seated In Jennifer Hudson's Family Murder Trial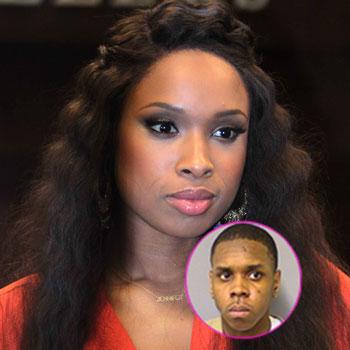 By Debbie Emery - Radar Reporter
After numerous dismissals due to the high profile nature of the case, the final jury members have now been seated in the murder trial for the man who allegedly killed Jennifer Hudson's mother, brother and nephew.
The jury of 12 people and six alternatives, which include an acrobat and a retired Chicago Transit Authority dispatcher whose son is a shooting victim, were seated on Tuesday to allow the trial of William Balfour to begin, reported the Chicago Sun Times.
Article continues below advertisement
As RadarOnline.com previously reported, 27-year-old Balfour faces charges of murder, aggravated kidnapping and home invasion in the October 24, 2008 deaths of Darnell Hudson Donerson, 57; Jason Hudson, 29; and Julian King, 7. At the time of the killings, he was the estranged husband of Jennifer's sister, Julia.
The Dreamgirls actress is expected to be called as an expert witness, a revelation that made picking a jury pool that wasn't influenced by her fame or their knowledge of the case even more challenging.
Included in the paperwork that the potential jurors were asked to fill out by Cook County Circuit Judge Charles Burns were questions about knowledge of the singer's career, if they are fans of her work and whether they have followed the media coverage of the murders.
Opening statements are scheduled to begin on April 23.
RELATED STORIES:
Jennifer Hudson To Attend Trial Of Man Accused Of Murdering Her Family