Exclusive
EXCLUSIVE: Jennifer Hudson's Nightmare Continues: Accused Killer Of Nephew Avoids Trial Again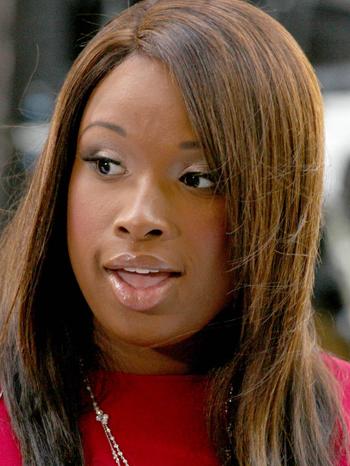 Nearly two years after Jennifer Hudson's mother, brother and nephew were brutally murdered; the family is trying to move on but still doesn't have any closure.
Prime suspect William Balfour was charged in the triple homicide in late 2008 and RadarOnline.com has learned that the much anticipated case has been granted yet another continuance today.
Balfour, 29, has been in the Cook County jail in Chicago since he was arrested on December 1, 2008 for the murders of Jennifer's mother Darnell Hudson Donerson, her brother Jason Hudson and her nephew Julian Hudson-King, who was only 7-years-old at the time of his death.
Article continues below advertisement
Balfour is the estranged husband to Jennifer's sister Julia and was stepfather to her son, Julian. Before being arrested in 2008, he served nearly seven years in prison for attempted murder and vehicular hijacking.
"It's all a blur, it was surreal," Chicago native Jennifer Hudson, 28, said in her first interview since the murders with VH1's Behind The Music in early 2010.
"It was like I was outside of myself -- for almost two weeks straight ... I was inside one room with just family and friends coming in and out, because the press was everywhere and it was like, 'Where's Jennifer?'"
Since the tragedy, Jennifer became engaged to reality-TV actor David Otunga in 2008 and gave birth to their first child together in 2009.
Earlier this month Jennifer and her sister celebrated what would have been her nephew Julian's ninth birthday while surrounded by family and friends. A large banner adorned with Julian's face was hung in memory while guests enjoyed a large birthday cake decorated with Julian's favorite superhero, Spider-Man.