Jennifer Hudson To Attend Trial Of Man Accused Of Murdering Her Family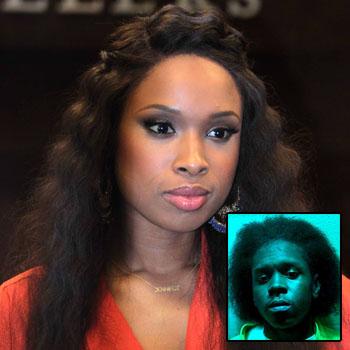 Jennifer Hudson will be front-and-center in a Chicago courtroom Monday, as proceedings open in the murder trial of William Balfour, the man accused of murdering her mother, brother and young nephew more than three years ago.
Former O.J. Simpson attorney Gerald Uelmen told the AP Hudson should keep a calm, stoic demeanor when she's in attendance, lest there could be serious complications in the legal process.
Article continues below advertisement
"Jurors may be watching her rather than testifying witnesses, and they could be influenced by how she reacts," Uelmen said. "She would be well advised not to engage in any facial expressions or outbursts. That could be grounds for a mistrial."
A lot of 150 potential jurors (who filled out a 26-page questionnaire last week) will be directly questioned about their familiarity with Hudson and her projects, from her ascension to stardom on American Idol, to her Oscar-winning turn in Dreamgirls to her endorsement deal with Weight Watchers.
Questions the would-be jurors can expect is, if they've seen Hudson in any films; if they've ever seen her in concert; if they have any ties to companies she endorses; and how much media they've watched or read pertaining to the singer in the aftermath of the 2008 killings.
The idea behind the inquisition is to eliminate any jurors whose devotion to Hudson and her work and fame would hinder their ability to come to an unbiased decision in regards to Balfour.
MORE ON:
hollywood happenings
Article continues below advertisement
The jurors will submit their responses to lawyers for the prosecution and defense, and Cook County Judge Charles Burns, who's mandated their names remain under wraps until a verdict is made official.
Balfour faces counts of murder, aggravated kidnapping and home invasion in the October 24, 2008 deaths of Darnell Hudson Donerson, 57; Jason Hudson, 29; and Julian King, 7.
Opening statements in the case commence April 23.