Trial Date Set For Accused Killer Of Jennifer Hudson's Mother, Brother & Nephew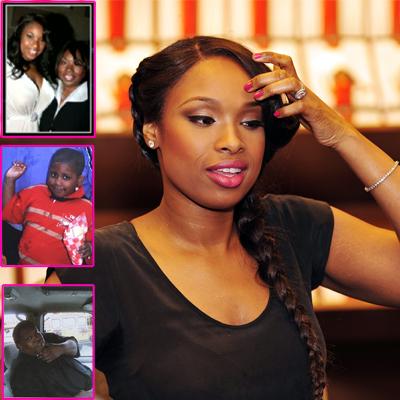 Article continues below advertisement
Prosecutors in the Windy City claim the 30-year-old estranged husband of the Dreamgirls star's sister Julia stole Jason's gun, and killed the trio out of jealousy because she'd been in a new relationship.
The trial could span from three to four weeks, according to presiding Judge William Charles Burns.
As RadarOnline.com previously reported, Hudson may not be alive today if it wasn't for her fiancé, David Otunga's wrestling career.
The Dreamgirls star revealed in the December/January issue of Ebony magazine, that Otunga's spontaneous decision to join the World Wrestling Foundation, may have saved her from being present when the tragic murders took place.
"That's one of the things that saved my life, because I could have been home with my mom then," she explains about going to Florida to support her fiancé's new career. "He wanted me to come out to Florida instead of going to Chicago. I flew out to see him; that's why I'm still here.
Article continues below advertisement
"I've never said that before, and I can't believe I just said that now. But I didn't know. He was just like, 'I'm going to this wrestling thing, and it's in Tampa. I'm going out there now, so you can come out there and see me versus going home.'"
As previously reported, the ordeal surrounding her family's horrific murder is far from over for Hudson as she may now be called to testify as a witness in court.