New Photo Of Charles Manson Released As Killer Applies For Parole For The 12th Time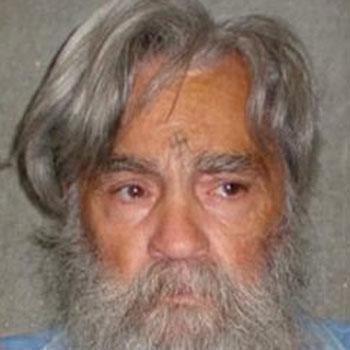 By Debbie Emery - RadarOnline.com Reporter
It has been 43 years since Charles Manson was convicted of seven counts of murder, and a new photo of the "Helter Skelter" killer obtained by RadarOnline.com reveals that time has not softened his creepy state and intense, terrifying eyes.
With his scraggly gray beard and distinctive swastika tattoo on his forehead, Manson, 77, stared coldly into the camera when his mug shot was taken by the California Department of Corrections last June, which has now been released before his upcoming parole hearing, reported ABCNews.com.
Article continues below advertisement
The last photos of him were issued three years ago, when he appeared with a shaved head and neatly trimmed beard.
Then 1960s murderous mastermind - whose most infamous crime was orchestrating the slaying of director Roman Polanski's pregnant wife, actress Sharon Tate, in August 1969 – will appear before the parole board for the 12th time in a hearing on Wednesday.
He was originally sentenced to death for his part in the cult style murders by members of his commune, The Family, but it was modified in 1977 to life in prison with the possibility of parole. Most of the other members of the Manson family have since been released.