'There Was Enough Evidence To Arrest Josh Powell,' Over Susan's Disappearance, Say Parents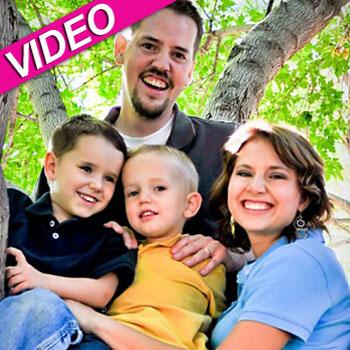 Article continues below advertisement
"The first evidence that springs to mind is the cell phone business, where he had Susan's cell phone with him," he said, adding that "the fact that she's missing and there's blood in the house" should have been a smoking gun.
Susan went missing in 2009, and almost immediately Josh, who claimed he was camping with their two sons, Charlie and Braden at the time, became a suspect.
"Knowing somebody did something and proving they did it in a court of law are totally different, I understand that," explained Chuck, who still believes that more could have been done by investigators.
"Somewhere in there had to be enough to arrest him. In hindsight we say that they made a mistake, but that still doesn't mean that they'd have been able to keep him in jail."
As RadarOnline.com previously reported, Powell heartlessly attacked his children with a hatchet before torching his home in Washington state last February. All three died of smoke inhalation.
Susan's mother, Judy, agreed that the police should have at least talked to their son-in-law based on the tips and evidence that they had on him. Most chilling of which is a handwritten note from Susan in a safety deposit box where she wrote of fearing her husband.
Article continues below advertisement
The note, which had strict instructions preventing Josh from being allowed to read it, said that if she died "it may not be an accident, even if it looks like one.''
"We know she was conversing or talking with her sisters. She told them more than she told us, she didn't want to worry us," said Judy. "That just makes me real sad that she didn't talk to us more, and be more serious."
Also in the newly unsealed evidence are search warrants showing that investigators found a generator, blankets, a gas can, tarps and a shovel in her husband's car on the night she went missing. Investigators also found Susan's blood on the tile inside the family's home, along with two fans set up that were blowing on to a living room sofa that appeared to just have been cleaned.
Currently a person of interest in the ongoing investigation is Steven Powell, Josh's father, who is being held on child pornography charges. Documents reveal his disturbing obsession with his daughter-in-law, he kept multiple images of her in a locked cabinet in his home and had other images of nude female bodies with her face copied onto them.
According to her folks, Susan had an eerie premonition that something might happen to her at the hands of Steven, and revealed that she didn't want him around her children because she thought he was a pedophile.
Article continues below advertisement