Imprisoned Trucker Admits To Killing Newlyweds In Mobile Dungeon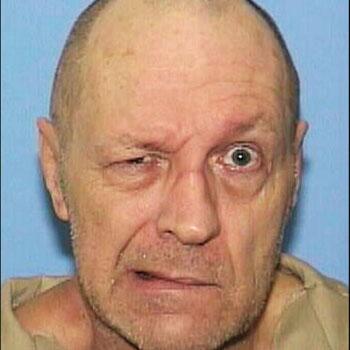 By Debbie Emery - RadarOnline.com Reporter
A creepy Texas trucker who is already serving a life sentence for murder has admitted to two more killings in his mobile dungeon of death.
Robert Ben Rhoades, 66, confessed to slaughtering 14-year-old runaway Regina Walters in Illinois in 1990, and has now admitted responsibility to the grisly deaths of a pair of newlyweds who met their demise in the traveling torture chamber in the cab of his long-haul rig, reported ABCNews.com.
Article continues below advertisement
"There's this compartment that's hidden completely from view other than between the seats," Steve Smith, first assistant for the 112th District Attorney's office in Texas, told ABCNews.com.
The crime scene on wheels came complete with handcuffs hanging from the ceiling so that Rhoades could restrain women before performing his cycle of "kidnap, torture, and kill."
The traveling killer's latest confirmed victims are Patricia Walsh, 24, and husband Douglas Scott Zyskowski, 28, who he pleaded guilty to murdering in Sutton County, Texas, after picking up the aspiring Christian gospel preachers while they were hitchhiking from Seattle.
"The defendant essentially agreed to stack the life sentences in Illinois, which means he'll never get out," Smith said, who revealed that he "felt the evil" when Rhoades walked into the courtroom. "He's 67. He will die in prison."
While Zyskowski's body was found in 1990, his bride's remains were discovered months later (and not identified until 2003 via dental records), leading investigators to assume that she was kept alive for a while.