Christian Model Quits Victoria's Secret: 'My Body Should Only Be For My Husband'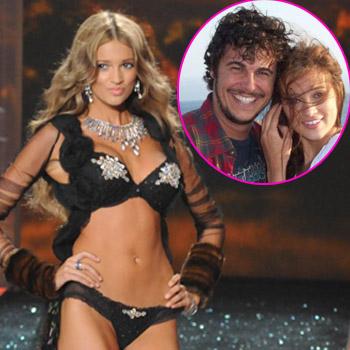 Kylie Bisutti's dream came true when she beat out 10,000 smoking hot hopefuls in the Victoria's Secret model search, but after two years of stripping down to her skivvies for the lingerie giant, the 21-year-old reveals that she is no longer showing skin – because it clashes with her Christian beliefs – and RadarOnline.com has the details.
"Victoria's Secret was my absolutely biggest goal in life, and it was all I ever wanted career-wise. I actually loved it while I was there, it was so much fun and I had a blast," Bisutti told FOX411.
Article continues below advertisement
"But the more I was modeling lingerie, and lingerie isn't clothing, I just started becoming more uncomfortable with it because of my faith." Kylie, who was already married when she won the modeling competition at the age of 19, explains. Going on to say that it made her uncomfortable getting nearly naked, not only because she wasn't setting a good example for other Christians, but because her hot body should be for her husband's eyes only!
MORE ON:
hollywood happenings
"My body should only be for my husband and it's just a sacred thing," she explained.
"I didn't really want to be that kind of role model for younger girls because I had a lot of younger Christian girls that were looking up to me and then thinking that it was okay for them to walk around and show their bodies in lingerie to guys. My goal is just to be a better role model for the youth, I just want them to see me as somebody that they can look up to and somebody that's going to be dressing appropriately and I'm not going to get into things that I wouldn't want them to be getting into."