Bronzed, Beautiful And In A Bikini! Candice Swanepoel Strips Off In St. Barts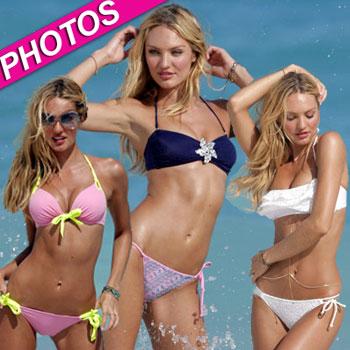 When looks and insanely sexy bodies were being handed out, Candice Swanepoel was at the front of the line.
The Victoria's Secret model positively sizzled as she posed in a series of revealing bikinis on the French Caribbean island of St. Barts Saturday.
The 23-year-old South African beauty looked bronzed and with a physique to die for as she cavorted on the white sandy beach, in various poses for the photoshoot.
MORE ON:
Candice Swanepoel
Article continues below advertisement
She switched from a pink and fluorescent halter to an angelic white two-piece before changing again into a floral number. Each swimsuit showcased her long legs and toned abs.
And talk about one of the best jobs in the world… a female assistant's duty for the day was to rub sun screen lotion on the model's derriere.
RELATED STORIES: