Petit Murder Trial: Shocking Cellphone Photos Of Young Michaela Shown To Jury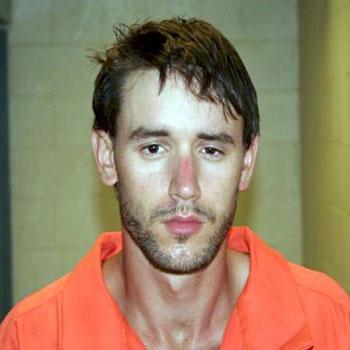 The horror surrounding the Petit family murders was taken to new extremes on Wednesday as jurors viewed graphic photos of one of the young victims, 11-year-old Michaela, on the suspect's cellphone, RadarOnline.com has learned.
The disturbing images of the girl, who was one of the three victims in the 2007 home invasion that escalated into Connecticut's most shocking murder, were taken by accused killer Joshua Komisarjevsky, the second suspect to stand trial for the grisly crimes.
Article continues below advertisement
As RadarOnline.com previously reported, 31-year-old Komisarjevsky is charged with 17 counts including murder, abduction and assault in the triple homicide of a mother and her two children, and the beating of their father.
The grisly case revolves around the seven-hour abduction of Dr. William Petit, his wife Jennifer Hawke-Petit and their daughters Hayley, 17, and Michaela, 11, who were held hostage in their Cheshire home on July 22, 2007.
Earlier in the trial, horrific details emerged of the sexual assault endured by Michaela in the hours before she died. The court heard how the youngest Petit daughter's clothes were cut off with scissors before the defendant ejaculated on her stomach and took photos of her on his cell phone.
Police investigator John Farnham told the New Haven, Connecticut court on Wednesday how he found eight photos of the girl on Komisarjevsky's phone following his arrest, reported the Hartford Courant.
Article continues below advertisement
According to testimony from state forensics science examiner, John Brunetti, six of the pictures were of a young female, dressed in a skirt or wrap, from 7:27 a.m. until 9:14 a.m. the day of the killings (July 23, 2007).
Dr. William Petit, the sole survivor of the home invasion, looked on as the photos of his daughter were passed around jurors in a manila folder.
Komisarjevsky's accomplice, Steven Hayes was tried for his part in the crimes last year and sentenced to death on December 2.
According to testimony from Hayes' trial, one of the photos viewed on Wednesday showed a young female, dressed in a skirt and a sleeveless shirt lying on a bed with her arms up above her head. Her face was covered with a cloth, which Komisarjevsky has since admitted was a pillowcase, reported the Harford Courant.
Other highly disturbing images show an upclose shot of her private parts, and another of her lying on her back. A minute later a picture is taken revealing her legs tied to the bed.
Article continues below advertisement
In his testimony earlier this week, Komisarjevsky told detectives that he planned to send the photos to Hayes so he could show them to Michaela's mother, Jennifer, in case she wasn't being cooperative.
Yet more evidence was taken from both the accused triple murderers' cell phones as state investigator Farnham went on reveal callous text messages between the criminals on the night of July 22 leading up to the attack.
At 7.45 p.m., Hayes texted, "I'm chomping at the bit to get started. need a margarita soon."
An hour later, Hayes texted, "We still on?" to which Komisarjevsky replied, "yes."
In a chilling insight to his private life, Komisarjevsky referred to his daughter, who was five years old, during the text sessions, writing: "Im putting kid to bed hold your horses."
Then Hayes texted Komisarjevsky at 9:20 p.m. "Dude the horses want 2 get loose! lol."
Article continues below advertisement
In a taped confessed that Komisarjevsky made to police following his arrest, he can be heard in a cold and calculated tone describing how he beat Dr. Petit with a baseball bat until he bled profusely, RadarOnline.com reported on Tuesday.
Throughout the interview, Komisarjevsky portrayed Hayes as the instigator of the horror.
"He had first mentioned that we would take the occupants of the home with us in their vehicles and leave the house burning in their wake. I was a bit stunned and perplexed about the whole situation," he said, trailing off vaguely.
But Hayes later allegedly changed his mind because he was concerned about a trail of DNA.
"And then all of a sudden, 'We've got to kill them.' Kill the family and burn the house down," said his side kick.
"That was not the plan," explained Komisarjevsky, who allegedly told Hayes, "'I'm not killing anyone, that's not how it's going down. We're here for the money - get in and get out.'"
The trial continues.