Petit Murders Suspect: 'Just Didn't Cross My Mind' To Untie Girls & Save Their Lives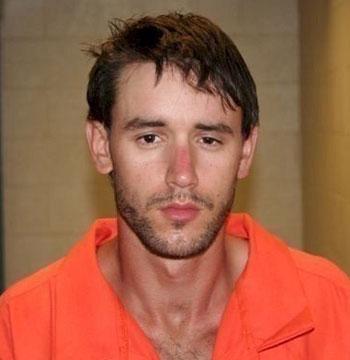 Joshua Komisarjevsky, the co-defendant in the 2007 Petit family home invasion/triple-murder in Cheshire, Connecticut said "it just didn't cross his mind" to untie two girls as his alleged accomplice doused the house in gas and set it ablaze, in a recording played for jurors in his death penalty trial Thursday.
Komisarjevsky said he didn't believe the other man implicated in the ghastly crime, Steven Hayes, had planned to burn the girls to death in their house, calling his actions "unconscionable."
Article continues below advertisement
Komisarjevsky said he only shut the door to the room the girls, ages 11 and 17, were in "to buy them time." (They later died of smoke inhalation.)
"I, I, I can't imagine anyone being burned alive," Komisarjevsky testified. "I got myself in this horrible position, but, you know they did every, they did what they were supposed to do. There was no reason for them to die."
On Thursday, he chuckled, calling the incident "home invasion gone terribly wrong."
Steven Hayes was sentenced to death after he was convicted last year for strangling the family mother Jennifer Hawke-Petit, and killing the two daughters Hayley, 17, and Michaela, 11, in the fire.
Komisarjevsky admitted he molested the 11-year-old, cutting off her clothes with scissors before ejaculating on her stomach; he confessed that he documented the horrific abuse via cell phone.
He said his partner decided to kill the family in the fire so as not to leave behind any shred of DNA. He said he wasn't out to kill any of the family members, and wasn't too concerned about the DNA evidence, as the 11-year-old had taken a shower following the sexual assault.
Article continues below advertisement
As RadarOnline.com previously reported, Komisarjevsky is charged with 17 counts including murder, abduction and assault in the triple homicide of Jennifer Hawke-Petit, Hayley and Michaela; and the beating of their father, Dr. William Petit in their Cheshire, Connecticut home on July 22, 2007.
The trial picks up again on Monday; stay with RadarOnline.com for more details in this story.
RELATED STORIES: