Exclusive
Jennifer Hudson Had Second Thoughts About Marriage, But The Wedding's Back On Track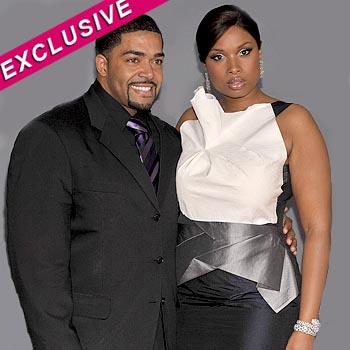 Jennifer Hudson has experienced some major pre-wedding jitters, but she is finally ready to say her 'I Do's'!
After having doubts about marrying David Otunga and even returning her engagement ring, the Academy Award winner's wedding to her longtime love is back on track after a nearly 4 year-long engagement, a source tells RadarOnline.com exclusively, and the couple is getting ready to wed.
Article continues below advertisement
"Jennifer started feeling like it just wasn't right," the source says. "So many bad things have happened since they got engaged in 2008 that have prevented them from finally getting married, and she was worried that she was just trying too hard to make something happen that wasn't meant to be."
Though the couple has attempted to work through all the issues, Jennifer had a breaking point around the time of William Balfour's murder trial, where he was found guilty of murdering her mother, brother and nephew.
"Jennifer and David quietly called off the wedding a few months ago and she even returned her ring to him," the source tells RadarOnline.com. "She was extremely stressed out and processing a lot of emotions about the murder of her family after the trial ended, and she just cracked."
After taking a brief break and spending some time soul searching and getting closure after Balfour was found guilty, Hudson changed her tune and decided to give her relationship another shot.
Article continues below advertisement