Jennifer Hudson Breaks Down In Tears Over Testimony About Her Brother's Death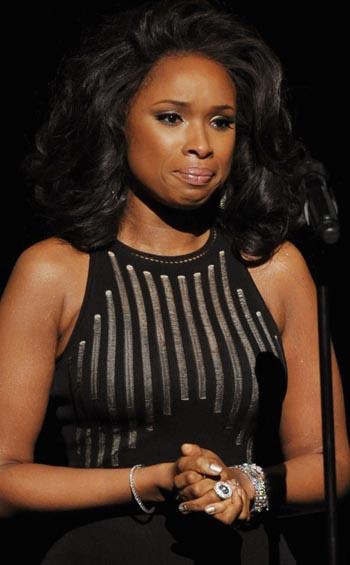 Jennifer Hudson wiped tears from her eyes in court Thursday as she watched Kent Williams tell the jury that hearing his best friend had died was "the worst thing I heard to this day, actually my whole life," according to ABC News.
Williams said he found out about the murders on his way back from work during the afternoon of October 24, 2008, and he recalled the moment to the Chicago courtroom.
Article continues below advertisement
He told the jury in the trial of William Balfour, whom stands accused of killing Hudson's family, that he was Jason Hudson's best friend.
Williams said he was very familiar with Jason's gun, the weapon prosecutors claim Balfour used to kill Jennifer Hudson's mother, Darnell Hudson Donerson, brother Jason and her nephew, 7-year-old Julian King.
He added that a couple months before the murders he saw Jason's gun in a bedroom closet in the home where Balfour was living at the time.