Jennifer Hudson Family Murder Trial: William Balfour's DNA Not Found On Murder Weapon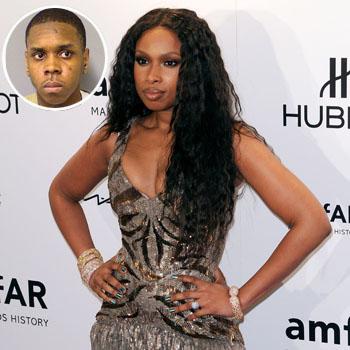 The DNA of the man accused of killing actress Jennifer Hudson's family was not found on the murder weapon, a Chicago court heard Thursday.
Illinois State Police forensic scientist Pauline Gordon said she tested the .45-caliber pistol and found a limited amount of DNA belonging to a male, but admitted that it excluded William Balfour, according to the Detroit Free Press.
However, Gordon added that DNA would not be present if the killer wiped the weapon clean or wore gloves.
Article continues below advertisement
As RadarOnline.com previously reported, Balfour faces three counts of first-degree murder, aggravated kidnapping and home invasion in the deaths of Jennifer's mother Darnell Hudson Donerson, 57; brother Jason Hudson, 29; and nephew Julian King, 7, in October 2008.
The bodies of Darnell and Jason were found in Donerson's home, but Julian, who was the son of Jennifer's sister Julia Hudson, wasn't discovered until three days later in the rear seat of his uncle's SUV.
That vehicle was also tested by Gordon, who described to the court taking swabs from door handles, the rearview mirror, gear shift and other areas someone might have touched.
She also tested plastic bottles, a cigarette butt and used tissue strewn but nothing matched Balfour's DNA.
Earlier, her colleague Robert Berk testified that he found gunshot residue on the ceiling above the rear seat of Jason Hudson's SUV and on a steering wheel cover in Balfour's vehicle.
Article continues below advertisement