'Somebody Killed My Mother,' Cries Jennifer Hudson's Sister In Harrowing 911 Call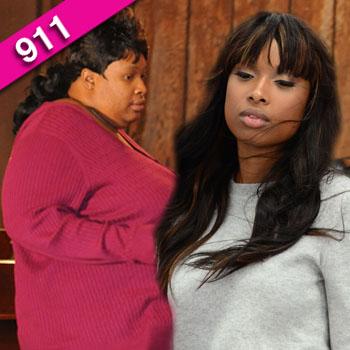 Article continues below advertisement
She goes on to tell the operator how she came home from work to find the lifeless body of her 57-year-old mother on the floor, and a bullet hole in the front door.
Julia then realizes that Jason and Julian are missing and sobs, "Where's my brother at? I don't know where Julian is or nothing."
Investigators allege that after shooting Darnell and Jason, Balfour drove off in the family's SUV with seven-year-old Julian and later shot the boy in the head as he lay behind a front seat.
Article continues below advertisement
Prosecutors had previously tried to block the 911 call from being released to the public because of the sensitive nature of the case, but Cook County Judge Charles Burns ruled that it could be made public because the jury has been warned not to watch or read news reports about the case and there's no evidence Balfour's due process rights would be harmed, reported FoxNews.com.
Balfour has pleaded not guilty to the triple murder. If convicted of at least two of the murder counts, the 30-year-old, on parole at the time of the killings after serving nearly seven years for attempted murder and vehicular hijacking, would face a mandatory life sentence.