William Balfour Allegedly Threatened To Kill Jennifer Hudson's Family In Front Of Teenage Girl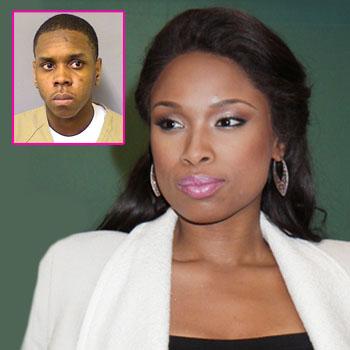 Article continues below advertisement
"I heard him tell her if she were to call the police he would kill her and her family," Wilkes testified in the seventh day of Balfour's trial, reported the Chicago Sun-Times.
The teenager wasn't the first witness to suggest that the triple-murder was premedited, as RadarOnline.com previously reported last week family friend Robbin Myers told the court that Balfour turned up at his son's birthday party with a gun and told him, "If I find out that she (Julia) is cheating on me, I'm f***ing her and him up."
Article continues below advertisement
While the testimony is clearly centered around Balfour, the media spotlight has been on his Oscar-winnig sister-in-law, but despite the courtroom rules being bent for her, judge's liaison Irv Miller denied that Jennifer Hudson is getting star treatment.
The Dreamgirls star arrives at the courtroom everyday with her personal bodyguards using a private entrance to avoid photographers, reported CBSNews.com.
Instead of piling into the cafeteria to eat with the rest of the court attendees, she eats in private and waits for proceedings to start in the normally off-limits judge's chambers.
Miller said some courtesies are routinely extended to victims having to endure the grim ordeal of sitting through a murder trial, and other measures just naturally have to be taken due to her fame factor.
"Star status means things have to be a little different," he explained. "You just can't have a celebrity walking about, going to the cafeteria - people running up to ask for autographs."
Article continues below advertisement