Defense Rests In Jennifer Hudson Family Murder Trial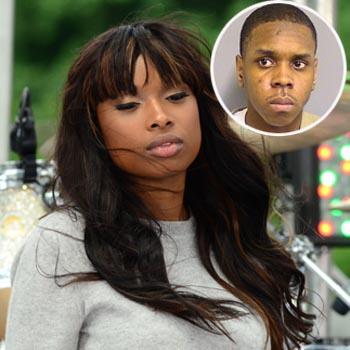 Article continues below advertisement
Dreamgirls star Hudson was one of the first to testify and since then she has spent every day quietly sitting in the courtroom on a fourth-row bench watching the legal wrangling unfold.
Jurors in the dramatic trial have heard the recollections of 83 witnesses since they took their seats on April 23, the last of whom was a Chicago police detective, Chester Bach, who testified that one of the keys that was found in Balfour's pocket when he was arrested fit the stolen sport-utility vehicle owned by the Oscar winner's murdered brother, reported the Chicago Sun Times.
The court was also shown heartbreaking pictures of Hudson's nephew Julian in the SUV where his body was found covered with a shower curtain after being shot in the head, but the images were too much for Jennifer and sister Julia Hudson, who left the room.
During Monday's proceedings a videotaped interview was played in which Balfour told detectives Jason had a lot of "enemies" and that the Hudson family home in Englewood where the killings took place was "a drug house."
Article continues below advertisement