The Man Who Killed Jennifer Hudson's Family–Watch The Police Interrogation Video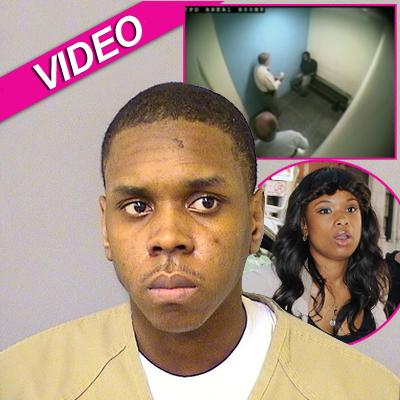 Authorities in Chicago have released a tape showing the police interrogation of William Balfour, the man convicted of murdering three members of Jennifer Hudson's family, follow his arrest October 24, 2008, the same day the crimes occurred.
The jury watched the tape of Balfour's interrogation prior to finding him guilty on three counts of first-degree murder, aggravated kidnapping and home invasion in the deaths of Jennifer's and Julia's mother Darnell Hudson Donerson, 57; brother Jason Hudson, 29; and Julia's son Julian King, 7.
Article continues below advertisement
Julian was still missing at the time of the inquisition, though his body would be recovered three days later in Jason Hudson's abandoned SUV on Chicago's West Side.
Watch the video on RadarOnline.com
In the tape, the 30-year-old Balfour denied committing the murders with Detectives Thomas Kelly and Allen Szudarski, who asked him about where he was that day. Cell phone records and other artifacts later surfaced, proving Balfour's story false.
MORE ON:
hollywood happenings