Jennifer Hudson On Upcoming Wedding, Son Will 'Definitely Be Part Of It'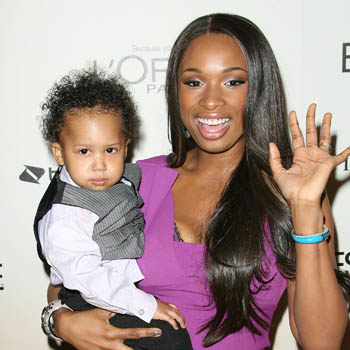 Article continues below advertisement
Hudson, who celebrated the release of her exclusive free download 'Lullaby and Goodnight' at the Pampers Lullabies event on Wednesday night in New York City, also revealed that the toddler is already a budding entertainer.
"He's growing up with a musical background and music is a huge part of our household. It's a huge way I communicate with him," she explains. "He didn't want to go to bed the other day and wanted to sing for me. He tried to grab the mic stand and perform 'Proud Mary'— not that he knew all the words! But he got enough of it and did a good job. He really responds. When I perform, he'll tell me if he thinks I did good."
RadarOnline.com exclusively revealed that Hudson recently had second thoughts about marrying her fiancé of several years, even briefly returning her stunning engagement ring.
"Jennifer started feeling like it just wasn't right," a source told RadarOnline.com. "So many bad things have happened since they got engaged in 2008 that have prevented them from finally getting married, and she was worried that she was just trying too hard to make something happen that wasn't meant to be."