'Son Of Sam' Serial Killer Speaks Out About Gun Crime, Calls Violence 'Senseless'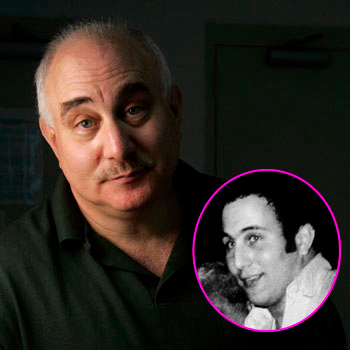 By Debbie Emery - RadarOnline.com Reporter
One of New York's most notorious serial killers who has the shooting deaths of 13 victims on his conscience has spoken out about the senselessness of violence and the "glory of guns."
David Berkowitz, who as the Son Of Sam terrorized the city from 1976 to 1977, made his surprise statement from the maximum security Sullivan County Correctional Facility in upstate New York on Friday, where he is serving six consecutive 25 years-to-life sentences.
Article continues below advertisement
"It's all senseless. Society has to take the glory out of guns. Young people have no business carrying a gun. I would love to speak bluntly to those gang-banging teens and wannabes and tell them prison is nothing like what you think," said the convicted killer on the 35th anniversary of his arrest, reported the , New York Daily News.
"If you're packing a gun, you're making a big mistake, and you'll regret it," he warned.
Dubbed the '.44 Caliber Killer,' Berkowitz's comments were made in response to the recent spate of shootings that killed 12 and injured 71 during a screening of The Dark Knight Rises in Colorado, and the white supremacist who opened fire on a Sikh temple in Wisconsin that left six people dead.
His own shooting spree lasted a terrifying 13 months during which he preyed on victims as they sat in their cars on lovers' lanes or walked on the streets of New York's busy neighborhoods. Berkowitz went on to taunt the NYPD in a letter to Captain Joseph Borrelli - where he coined the name Son of Sam – and in notes to Daily News columnist Jimmy Breslin promising to "buy all those guys working on the case a new pair of shoes," upon his capture.
Article continues below advertisement
That day came on August 10, 1977, when he was arrested outside his home in Yonkers, New York, after a woman living near his final crime scene reported him loitering in the neighborhood and glaring menacingly at passersby. His first words upon capture were reported to be, "You got me. What took you so long?"
A police search of his home found Satanic graffiti on the walls and a diary in which Berkowitz took credit for dozens of arsons throughout the Big Apple. On June 12, 1978, he was sentenced to 25 years to life in prison for each murder, to be served consecutively, making his maximum term 365 years.
Now a born again Christian, the 59-year-old convict appears to have gone through a personal and spiritual transformation, and developed an all-consuming passion to discourage youth from lives of crime.
"I'm looking beyond gun control. That's for the legislators to wrangle with," he told the Daily News. "My hope is just that young people would understand just how terrible this violence is. When they use a gun against someone else, they ruin their lives too. It's not worth it.
Article continues below advertisement
"One day, I hope that guns will lose their glamour, that it would be seen a social disapproval for those in gangs. I know that's a bit simplistic, but to me the whole tragedy is that young people are losing direction and don't value life or have no clue why they're on this Earth."
The man with the blood of 13 innocent people on his hands went on to lament the death of four-year-old Lloyd Morgan, who was struck down by a stray bullet in Brooklyn last month.
"As months and years go by, you realize that that one moment of uncontrolled impulse leads to loss of life....Look at that 4-year-old who was killed.
"You know, you get into this gang fight, all the weapons come out and everyone starts firing away without thinking, the bullets start flying," explained the middle-aged man with close-cropped grey hair and a neat mustache, who looks more like a caring father than a serial killer these days.
Article continues below advertisement
"Next thing you know, for this one moment of unleashing your anger, you go to prison for many, many years."
When it comes to the lives that he cut short, Berkowitz said in a thick Bronx accent. "It's too painful. I continue to pray for the victims of my crimes. I do wish them the best in life. But I'm sure the pain will never end for them. I regret that."
Looking back, Berkowitz said, it was a time in his life when he was "lost," "tormented" and "confused" and was heavily into the occult. After his arrest, Berkowitz claimed his neighbor's Labrador retriever ordered him to kill.
"I felt like I was under demonic control," said the prisoner called 'Pops' by fellow inmates who see him as a grandfather figure. "I don't even recognize that person. 'Son of Sam' represents evil and satanic things. That person is like a total stranger to me now."
Although he has dramatically changed his outlook on life, David told the Daily News: "Even here, guys can't get over my past. They hold grudges. I try to keep a low profile but not everyone likes me. They keep their distance though, they don't bother me."
Article continues below advertisement
Berkowitz no longer seeks parole and is instead content to spend the rest of his life behind bars, where he fills his days reading the Bible and working in the prison's Intermediate Care Program helping inmates with mental health issues.
"I've walked in their shoes. I know what it is like to struggle with depression and suicide attempts and despair," the lifer revealed. "Prison is a house of pain. It's not what you see in the media and on those crime shows."