Sikh Temple Shooting: Ex-Soldier Wade Michael Page Identified As Gunman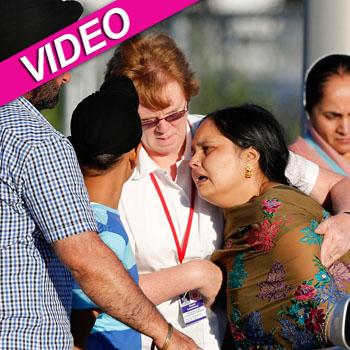 Authorities Monday identified the gunman who went on a rampage at the Sikh Temple of Wisconsin in suburban Milwaukee Sunday, killing six people and injuring three -- he is a former Army soldier named Wade Michael Page.
Page -- who was killed by an officer after a shootout -- was described as a 6-foot-tall, bald white man with many tattoos; ABC News reported sources told them Page was a "white supremacist" and a "skinhead."
Article continues below advertisement
The three shooting victims, including a 20-year veteran police officer, were in critical condition at Milwaukee's Froederdt Hospital late Sunday. The officer is expected to recover, police said.
Watch the video on RadarOnline.com
Authorities swarmed a Cudahy, Wisconsin duplex Sunday, evacuating homes in an attempt to serve warrants where Page lived.
FBI Special Agent in Charge Teresa Carlson said that "no motive has been determined at this time."
Article continues below advertisement
President Barrack Obama said in a statement Sunday, "At this difficult time, the people of Oak Creek must know that the American people have them in our thoughts and prayers, and our hearts go out to the families and friends of those who were killed and wounded."
Sikhism has an estimated 27 million followers worldwide, with around 500,000 Sikhs living in the United States.
Authorities Monday are expected to release more information in the massacre.