Ex-Cop Dubbed 'The Definition Of Evil' Is Sentenced In Cold Case -- 55 Years After Murder Of 7-Year-Old Girl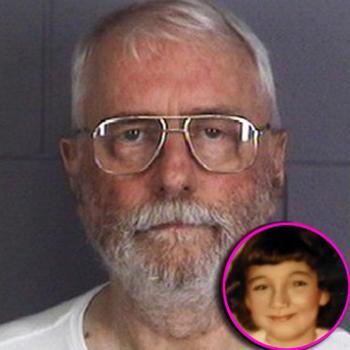 By Debbie Emery - RadarOnline.com Reporter
Ex-cop Jack McCullough was sentenced to life in prison on Monday in the 1957 kidnapping and murder of a 7-year-old girl, closing the book on a case that remained cold for more than 55 years.
The former Washington state policeman, now 73, was found guilty of the grisly crime in September.
In December 1957, little Maria Ridulph was playing in front of her Sycamore, Illinois, house with pal Kathy Chapman when the then-17-year-old McCullough joined in with their childish game. When Kathy ran home to get some mittens, he dragged Maria into an alley and choked her with a wire, then stabbed her in the throat and chest.
Article continues below advertisement
Then, according to prosecutors, the teenage killer loaded her body into his car and drove more than 100 miles to where he disposed of it in a wooded area.
"Jack McCullough made Sycamore a scary place. Now there was a true boogeyman living among them. He is the definition of evil," prosecutor Victor Escarcida told the courtroom of the small town, adding that McCullough "left a lifetime of emotional wreckage in his wake."
The sentencing was an emotional time for Ridulph's family who had waited more than a half-century for justice, and the now-63-year-old Chapman, who testified at the trial of the man who snatched her childhood friend away from her.
Despite being found guilty, McCullough -- who was then known as John Tessier -- has adamantly denied committing the murder. "I did not, did not, kill Maria Ridulph," he claimed. "It was a crime I did not, would not, could not have done."
MORE ON:
Celebrity Justice
Article continues below advertisement
Ridulph's disappearance not only captured the attention of the nation during 1957, but also that of President Dwight Eisenhower and FBI Director J. Edgar Hoover, who regularly asked for updates on the case.
McCullough left the close-knit community of Sycamore and moved to Seattle where he joined the police force, however it was his own family that brought his past back to haunt him when his half-sister, Janet Tessier, heard a 1994 death bed confession from their mother revealing how she had lied to police about where her son was at the time of the murder.