Sheriffs Hoping Blood & DNA Samples From John Wayne Gacy & Other Executed Killers Can Help Solve Cold Case Murders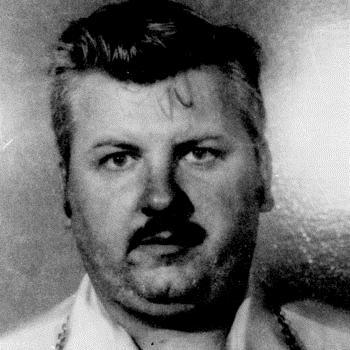 Article continues below advertisement
The aim is to find matches of DNA evidence from blood, semen, skin or strands of hair that connect the deceased killers to current murder mysteries and prompt other states to follow suit.
"You just know some of these guys did other murders that were never solved," said sheriffs' detective Jason Moran, who is spear-heading the effort that began last summer with the exhumation of Gacy's body to compare DNA samples with missing young men from the 1970s when he ran his reign of terror.
As RadarOnline.com previously reported, the "Clown Killer" murdered 33 victims and despite his execution in 1994 by lethal injection, police reopened the investigation in October 2011 after dozens of families of potential victims came forward to volunteer their DNA.
That campaign, which led to the identification of one Gacy victim, prompted investigators to use the technology to find out if the serial killer committed grisly crimes outside of his comfort zone of Chicago, where he commonly dumped bodies in a river or in the crawl space of his house.
Article continues below advertisement
"He traveled a lot," Moran said of Gacy, who dressed as his creepy pseudonym Pogo the Clown. "Even though we don't have any information he committed crimes elsewhere, the sheriff asked if you could put it past such an evil person."
So far, no computer hits have linked Gacy or the others to any additional crimes but Moran suspects there are investigators in other states who are holding DNA evidence that could help solve them, and wants them to know that Gacy's blood is now open for analysis in their unsolved murders.
RELATED STORIES:
Kansas City Chiefs Star Jovan Belcher Dead In Murder-Suicide
Disturbing Insight Into Harrowing Nightmare Amanda Knox Endured Revealed In Her New Book
Sons Of Anarchy Star Johnny Lewis 'Not On Drugs,' During Alleged Murder And Fatal Fall, Says Autopsy Report
Meredith Kercher Sister's Pain At Learning Of Her Murder, 'Couldn't Stop Thinking About What She Must Have Been Through'