Chewing Gum Leads To Break In Cold Case; Man Arrested In 1976 Murder Of Woman, 70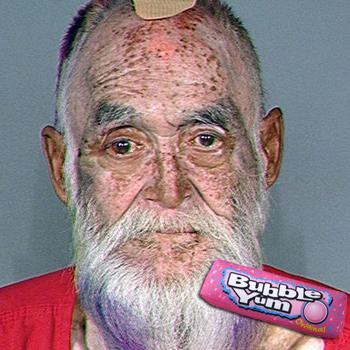 You've probably seen the trick of retrieving DNA off a suspect's soda can on any network crime drama; authorities in Seattle pulled off an even-more creative gambit by polling a suspect with a phony "chewing gum survey" -- and caught a suspected murderer in doing so.
Here's how it all unfolded: A retired dental technician in Augusta, Maine woman named Blanche Kimball, 70, was fatally stabbed on June 12, 1976, and investigators questioned her then-tenant, a Vietnam vet named Gary Robert Wilson, twice. He denied the crime, and officials had no evidence to hold him, at which time he left the small town.
Article continues below advertisement
Fast forward 35 years to the summer of 2011, when a tip led authorities to re-examine DNA retrieved at the crime scene, at which time they determined that blood left in the kitchen of the house came from a man, leading them back to the original suspect Wilson -- now 63, homeless in Seattle, and living under the name Gary Raub.
In July, an undercover detective asked the man to help with a "chewing gum survey," giving them Raub's DNA, which matched what was found at the crime scene.
Raub was arrested Monday in connection with the murder and first-degree criminal homicide in Kimball's death; he will be extradited to Maine, in time.
Maine State Police Major Crimes Unit commander Lt. Christopher Coleman praised the 1976 investigators for "a very thorough job," adding "We're here today because of their efforts."
Augusta police Deputy Chief Jared Mills said the case is again proof that "these cases never go away...this is a 36-year-old case that we didn't give up on.