Cannibal Cop Trial Jurors Horrified By Graphic Video Footage Of Woman Being Cooked Alive For 'Human Beef'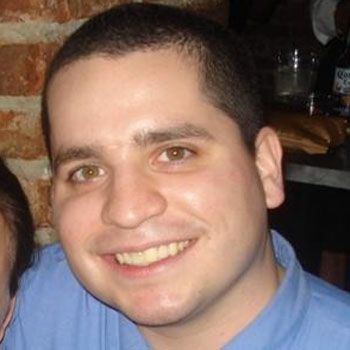 Jury members were horrified Monday after being subjected to graphic and disturbing video footage - including a screaming woman being cooked alive over an open flame - that accused cannibal cop, Gilberto Valle, liked to watch.
"Some are dead. ... A couple of them appeared to have been strangled," FBI computer forensics examiner Stephen Flatly testified, at Valle's kidnapping conspiracy trial, about the depraved images that prompted some poor jury members to cover their mouths in shock and horror, the New York Post reports.
Article continues below advertisement
One cannibalism website that showed up in Valle's computer history, assured customers they would "only receive the highest quality human beef." Internet searches for the terms "how to tie up a girl" and ''human meat recipes" were also discovered by investigators after they seized the laptop.
Prosecutors had wanted to present up to 34 exhibits consisting of even more ghastly images of women being tortured, dead bodies and body parts, according to the Post, but U.S. District Judge Paul Gardephe ruled they were not admissible because they had been automatically stored in cache files.
"What we don't have is proof that he ever saw the images here," Judge Gardephe told the courtroom as the second week of the trial kicked off. He did however permit evidence that the twisted ex-cop looked up articles written about the rape and murder of a young woman, and others about a 15-year-old girl who was kidnapped and murdered in California.
As RadarOnline.com previously reported, the 28-year-old Queens native, a six-year police veteran based out of Manhattan, was apprehended after he detailed his plans to kidnap, kill and cook a woman in e-mail and IM communications to an unnamed co-conspirator - he has been held in custody without bail since October.
Article continues below advertisement
Last week jurors heard testimony from Valle's estranged wife, Kathleen Mangan Valle, who described her horror upon discovering thousands of e-mails he had been funneling through a secret account.
"All of a sudden, I'm seeing pictures of me, pictures of our friends," revealed the sickened spouse, who met the suspect in 2009 and wed him last year. "I was supposed to be tied by my feet, my throat slit, and they were going to watch the blood rush from my body."