'Cannibal Cop' Mom Speaks Out: 'My Son Is Not A Monster'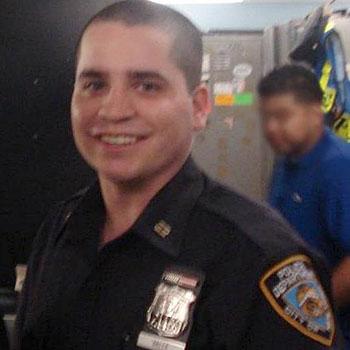 He allegedly plotted to abduct, rape, kill and eat as many as 100 women. But the mother of the New York police officer dubbed the 'Cannibal Cop' insists her son "is not a monster."
A defiant Elizabeth Valle has told the Mail Online that her son Gilberto Valle, 28, is innocent.
The 57-year-old said: "My son is not what they are saying he is. He's made out to be a monster. My son is not a monster."
Article continues below advertisement
She added: "It is a difficult time but we're holding up OK. It gives me great strength knowing that when the truth comes out my son will be OK."
It's a case that has rocked New York where the cherubic-faced Gilberto has served as cop for the past six years. Valle's wife Kathleen, also 28, tipped police off after finding chilling IMs and emails her husband allegedly wrote. According to law enforcement their former colleague planned "to kidnap, rape, torture, kill, cook and eat body parts of a number of women."
But Valle's mom believes the allegations are all false and that her son will be vindicated during the trial that begins in January. She insisted that "the truth will show what he really is and it's not this…thing, people are saying."
She said: "My son will be fine. That's all I can say right now."
As RadarOnline.com previously reported Valle had reportedly planned his Thanksgiving dinner back in February. According to prosecutors he sent an email to a friend saying: "I'm planning on getting me some girl meat.
Article continues below advertisement