Sweden's Most Notorious 'Serial Killer' Lied! He Falsely Confessed To 30 Murders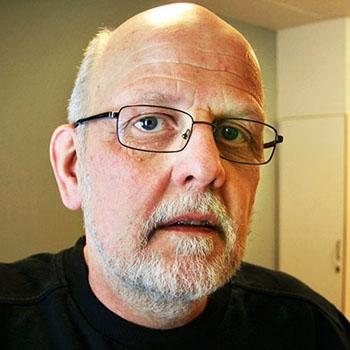 By Debbie Emery - RadarOnline.com Reporter
The man who claimed the title of Sweden's biggest serial killer has revealed that his confessions of 30 grisly crimes were all faked!
After spending the past 21 years as a patient of Sater psychiatric hospital for the criminally insane near Stockholm, 62-year-old Thomas Quick made the shocking revelation that his life of crime -- including eight murders that he was convicted of -- was totally fictitious and even his name was made up, reported the Guardian.co.uk.
Article continues below advertisement
The self-proclaimed murderer, whose real name is Sture Bergwall, gave dark details of one unsolved murder after another that stretched from Sweden, Norway, Denmark and Finland between 1964 and 1993, transforming himself into what one father of his alleged victims called, "a ghost who ran through Scandinavia killing more than 30 people."
Dubbed as a cannibal who was compared to Silence Of The Lambs' Hannibal Lector, Quick recounted how he had maimed, raped and eaten his multiple victims, the youngest of which was nine years old.
The false confessions occurred in the 1990s after the bespectacled criminal was imprisoned for armed robbery and undergoing intense therapy sessions. While many believed him to be the key to countless cold cases, Quick suddenly stopped cooperating with police in 2001, withdrew from the media spotlight and returned to his birth name of Bergwall.
Swedish documentary maker Hannes Råstam investigated the intriguing case and discovered after ploughing through over 50,000 pages of court documents, therapy notes and police interrogations that there was no DNA evidence, murder weapons or eye witnesses to back up Quick's story.
Article continues below advertisement
When faced with the findings, Bergwall made his most horrifying confession yet -- that he had made everything up.
The bizarre unraveling of the truth is now detailed in the new book Thomas Quick: The Making Of A Serial Killer, written by Råstam before his death from pancreatic cancer in January, and has led to Bergwall being acquitted of five of the murders he was convicted of. Two outstanding cases -- one for the murder of 15-year-old Charles Zelmanovits, and one for the double killing of a Dutch couple on a camping trip -- have been submitted for review.
MORE ON:
Celebrity Justice
The strange case of the serial killer who never was has not only sparked serious questions about the Swedish legal system, but addresses the issue of why someone would make up such heinous crimes.
"It was about belonging to something," Bergwall revealed in an interview through an interpreter with the UK's Guardian. "I was a very lonely person when it all started… I was in a place with violent criminals and I noticed that the worse or more violent or serious the crime, the more interest someone got from the psychiatric personnel. I also wanted to belong to that group, to be an interesting person in here."
Article continues below advertisement
While not the mass murderer he professed to be, the native of a small rural town in Sweden had a troubled upbringing that included experimenting with drugs, accusations of molesting young boys, and allegedly stabbing a former lover.
In 1990, he robbed a local bank dressed in a Santa Claus outfit to feed his amphetamine addiction and landed in Säter, where two years later he confessed to the killing of 11-year-old Johan Asplund, who had disappeared without trace 12 years previously. At the time, it was one of the most famous criminal mysteries in Sweden and Quick later went into graphic details in court as to how he ate Johan's fingers; that he cut off the child's head and kicked it like a football.
Now the dilemma remains as to not only whether Bergwall should be released, but also who really committed the now scores of unsolved crimes.
"A lot of people have made their careers on the Thomas Quick case," said Judge Göran Lambertz. "So today they have a lot to lose.
"I think Sture Bergwall is fooling us now, that's what I think. I don't think he's harmless. He may be a nice old man, I don't know, but the psychiatrists up there say he is still dangerous," concluded the judge, who believes "it is more wrong than right" to acquit the man formerly known as Quick.