Police in Paris Fear A Serial Killer Is On The Loose After Fourth Victim Gunned Down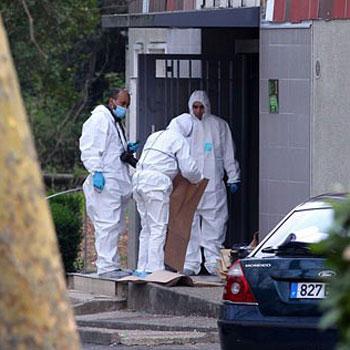 By Debbie Emery - RadarOnline.com Reporter
A string of murders in Paris has both French police and the public fearing that a serial killer is on the loose in the City of Light after the same semi-automatic weapon was used to gun down four victims over the past five months.
The motorbike-riding gunman shot his latest victim, Nadjia Boudjemia-Lahcenea, 47, of Algerian descent, in the entrance hall of her apartment building in the Grande-Borne district of Grigny on Thursday, before fleeing the scene, reported the Telegraph.co.uk.
Article continues below advertisement
All of the attacks have been committed at the same time of the late afternoon with the same small caliber 7.65mm gun, the last three victims were shot in the head, according to prosecutor Marie-Suzanne Le Queau, while the first died from a bullet to the body.
The suspect has been described by witnesses as a tall, thin Caucasian man wearing a black motorcycle helmet, a dark leather bomber jacket and carrying a small bag. He is believed to drive a blue and white Suzuki GXSR 750 made in 2001.
The spate of shootings has been compared to last month's racially motivated murder spree by scooter-riding Islamic extremist Mohamed Merah, during which he killed seven people, including three children, in southern France before being shot dead in a siege at his home. However, police say there is no suggestion of political or religious motives in the latest wave of fatal attacks.
Earlier victims of the killer were Nathalie Davis, a 35-year-old laboratory assistant who was also shot dead in her building in Grigny in November, her neighbor Jean-Yves Bonnerue, 52, who was shot in February in their building's parking lot, and pensioner Marcel Brunetto, 81, who was gunned down in the entrance to a similar block of flats in Grigny's neighboring suburb of Ris-Orangis.
Article continues below advertisement