Cannibal Cop Reportedly Wanted To Cook 'Girl Meat' For Thanksgiving Dinner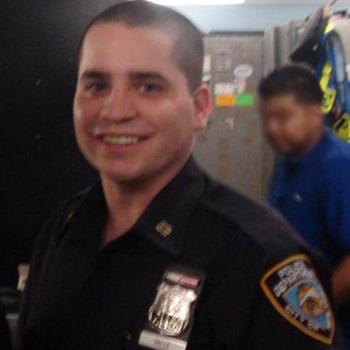 By Debbie Emery - RadarOnline.com Reporter
New York's suspected 'cannibal cop' had very grisly plans for the Thanksgiving holiday that included human flesh over turkey and stuffing.
According to the New York Daily News, Gilberto Valle, 28, revealed his sick menu to his friend way back on February 9. "I'm planning on getting me some girl meat," he told him in an e-mail. "It's this November, for Thanksgiving. It's a long way off but I'm getting the plan in motion now."
Article continues below advertisement
As RadarOnline.com has previously reported, the shocking Silence Of The Lambs meets Law & Order case has rocked the New York City Police Department since Valle's plot to "to kidnap, rape, torture, kill, cook and eat body parts of a number of women," was exposed.
The Queens native, a six-year veteran based out of Manhattan, was apprehended after he allegedly detailed his plans in e-mail and IM communications to an unnamed co-conspirator.
In the holiday horror correspondence that prosecutors revealed on Tuesday at his third bail hearing, Valle went on to give details of his deadly plot: "She's not a volunteer. She has to be abducted. I know where she lives. I will grab her from her house."
The gruesome menu was enough for Judge Paul Gardephe to deny Valle bail, meaning that instead of human flesh he will have a cheap jailhouse turkey dinner in solitary confinement at the Metropolitan Correctional Center for the holidays.
Article continues below advertisement
"There is nothing about this case that is rational," the judge told the court. "It is depraved, bizarre and aberrational, and at the moment it is unexplainable — especially by someone who is a police officer."
While many believe the messages are a prequel to a murder spree, defense lawyer Julia Gatto claims the correspondence was merely "deviant sexual talk" and "disturbing, sick" fantasy.
Valle seems confident in his attorney's ability to see him free, and he told his mother as he left the court: "It will take a while, but I'll be out."
The former officer in the 26th Precinct in Harlem faces a maximum of life in prison for conspiracy to commit kidnapping, plus an extra five years for accessing the National Crime Information Center database without authorization to compile dossiers on his alleged potential victims. The trial is set for January 22.
RELATED STORIES:
'I Can Never Escape' OJ Simpson, Says Alleged Murder Victim Ron Goldman's Sister