NYPD Cannibal Cop Found Guilty Of Sick Plot To 'Kidnap, Cook And Eat' Women, Including His Own Wife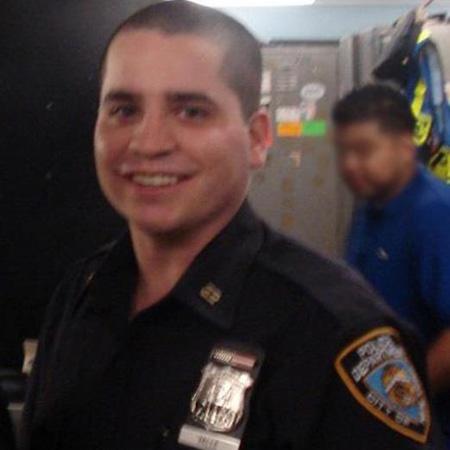 The infamous NYPD cannibal cop will have to get accustomed to prison food after being found guilty Tuesday on all charges - including plotting to kidnap, cook and eat several women including his own wife.
It took the Manhattan federal court jury just 26 hours to find Gilberto Valle guilty of the fiendish flesh-eating plan after hearing of the slew of Internet evidence obtained by computer spyware his suspicious spouse installed to document his disturbing online chats, the New York Post reports.
Article continues below advertisement
The 28-year-old former police officer is currently being held in solitary confinement and facing a possible life sentence for the sick scheme that nearly led to a string of grisly murders by the aspiring "professional kidnapper."
"Today, a unanimous jury found that Gilberto Valle's detailed and specific plans to abduct women for the purpose of committing grotesque crimes were very real, and that he was guilty as charged," Manhattan U.S. Attorney Preet Bharara said in a statement after the verdict was reached.
"The Internet is a forum for the free exchange of ideas, but it does not confer immunity for plotting crimes and taking steps to carry out those crimes."
Valle did not testify in his defense and hung his head in despair when the jury's decision was read out in court.
Some of the most disturbing testimony heard during the trial was from the defendant's estranged wife, Kathleen Mangan Valle, who described her horror upon discovering thousands of e-mails he had been funneling through a secret account.
"All of a sudden, I'm seeing pictures of me, pictures of our friends," revealed the sickened spouse, who met the suspect in 2009 and wed him last year. "I was supposed to be tied by my feet, my throat slit, and they were going to watch the blood rush from my body."