Exclusive
Melanie's Heartbreak: Antonio Banderas 'In Love' With Hot Blonde Banker, Spent Steamy Night With Her Before Griffith Filed For Divorce — Inside Their Secret Relationship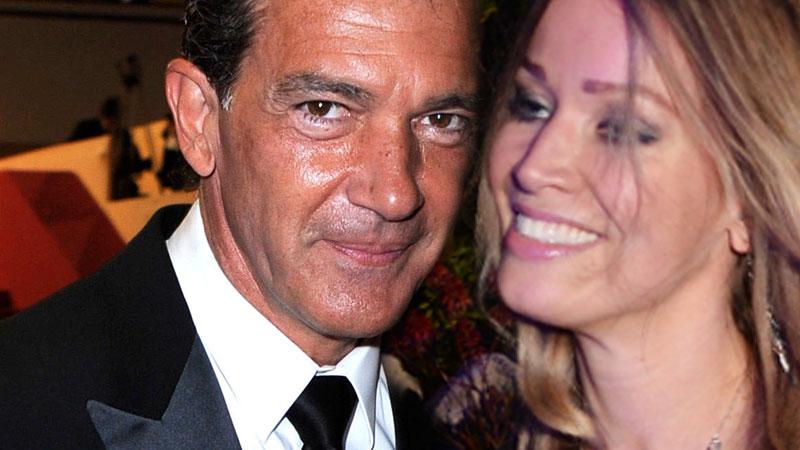 Article continues below advertisement
Banderas and Kempel were first spotted together tearing up the dance floor at the De Grisogno Fatale party in Cannes on May 20. Four days later, they enjoyed a romantic boat trip together off the coast of the French resort town.
Now dating for months, the source said, "He is really in love with her. He comes to France to visit her when he can, and they already went for a ten-day vacation together in secret."
So far, the couple has taken pains to keep the relationship under wraps, the source said.
"Only her closest family and friends knew," the source said. "They were hiding everything from everybody because Melanie got a very good divorce lawyer, and I think he was hoping to keep it under wraps until the end of the divorce."
Little by little, however, they found it difficult to hide their love: Banderas and Kempel were spotted partying together in St. Tropez last month, and then again hiking in Ferrat, France, on August 28.
Sources told Hola! magazine that Kempel was not responsible for his split from Griffith, but the insider claims, "He is in love with her."
What's more, the source said, "Nicole is a lot younger" than 54-year-old Banderas, and the news of their relationship will surely "be a shock" for Griffith, 57.
Do you think Banderas is moving on from Melanie too soon? Let us know in the comments!