Melanie Griffith And Antonio Banderas SPLIT! Divorce Papers Filed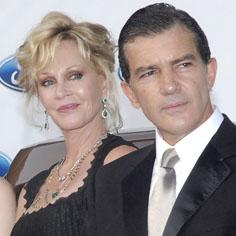 Article continues below advertisement
READ The SHOCKING Divorce Documents
"Everyone in the family is distraught over this but the sad fact is they're really not in a good place. At this point the word is that they're literally on the brink of a divorce," the source told RadarOnline.com.
"This isn't a new problem, there have been some big issues for a while. They've been in counseling and they're still going, but overall it seems to be the end of the road. They love each other very much and always will but they haven't been the way they used to be for a while now. They used to be the most passionate couple, they couldn't keep their hands off each other. But they haven't been intimate in months and rarely even sleep in the same room these days. It's not good."
And just last month, despite rumors the couple was on the verge of a split, Griffith's sister insisted the duo were going strong.
Solid As A Rock – 15 Of The Longest Marriages In Hollywood
Griffith's half-sister, Tracy Griffith, spoke to RadarOnline.com in May and when asked if her sister and Banderas, 53, were splitting up emphatically said, "No."
Tracy, who shares father Peter Griffith with Melanie, told RadarOnline.com that she speaks with her sister "all the time," and that the couple were definitely still together.
However, the divorce is said to be amicable.
This will be Banderas' second divorce and Griffith's fourth.
Stay with RadarOnline.com for future developments . . .