Extravagance: 10 Most Outrageous Celebrity Proposal Engagement Photos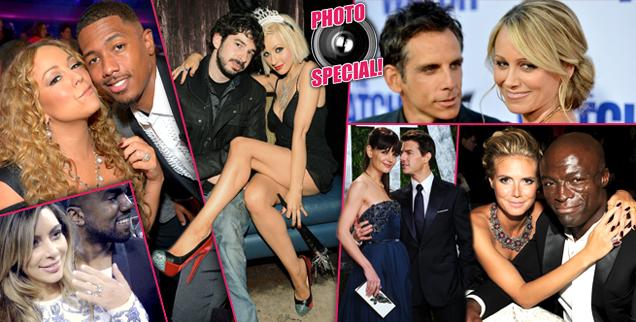 Kanye West's home run of a proposal to Kim Kardashian has everyone talking, so we decided to take a look back at other celebs and their opulent ways to pop the question.
Article continues below advertisement
1. Kim Kardashian and Kanye West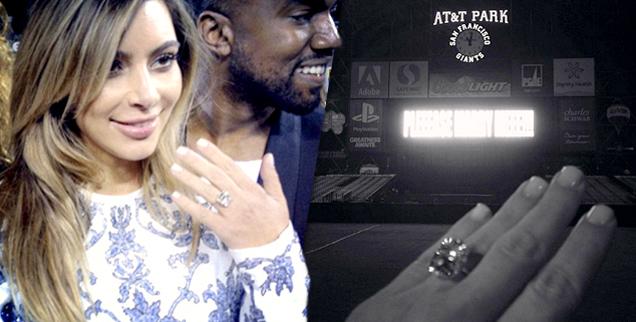 Kanye West popped the question on Kim Kardashian's 33 birthday in front of her family and friends at AT&T Park in San Francisco. After a surprise scoreboard proposal, the rapper whipped out a 15-karat Lorraine Schwartz and presented it to the beauty at AT&T Park Monday, sealing the engagement on her 33rd birthday.
2. Mariah Carey and Nick Cannon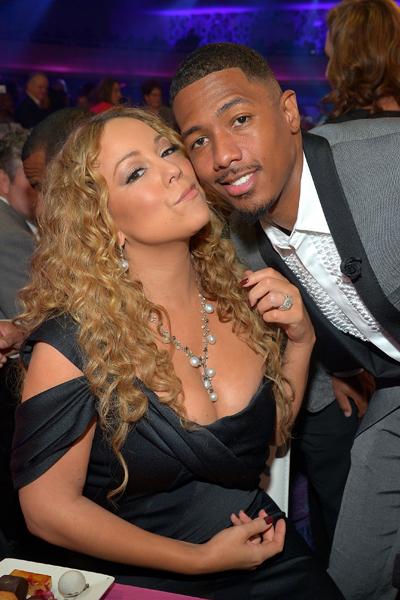 Nick Cannon proposed to Mariah Carey not once but twice. Cannon first popped the question while on the rooftop of her Manhattan apartment. He presented her with a 17-carat diamond hidden inside a candy ring pop. A few days later, they jetted off for a romantic helicopter ride around the Empire State Building, during which Cannon proposed again.
Article continues below advertisement
3. Matthew McConaughey and Camila Alves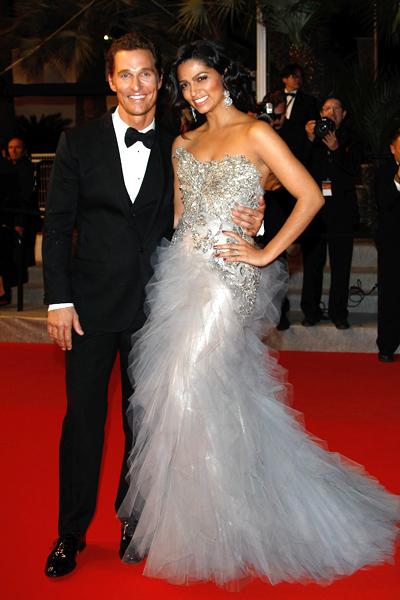 Matthew McConaughey presented Camila Alves with a rose-cut Cathy Waterman engagement ring – but she had to work to get it. He gave it to her as a Christmas gift and buried it inside multiple boxes. When Alves opened the last box, the 'Magic Mike' star got down on one knee and popped the question.
Article continues below advertisement
4. Katie Holmes and Tom Cruise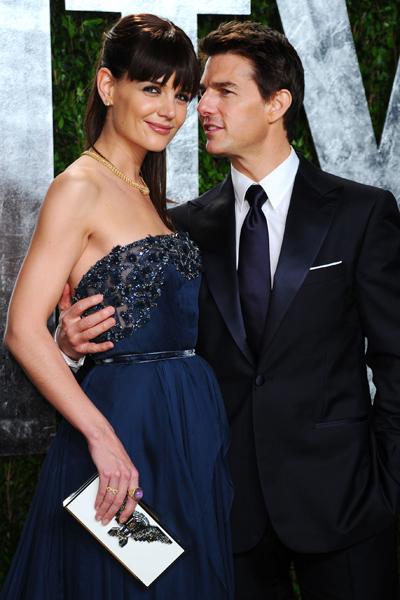 Barely two months after beginning to date actress Katie Holmes, Tom Cruise proposed to her in Paris on June 17, 2005 at the Le Jules Verne restaurant near the top of the Eiffel Tower, during a private candlelit dinner.
Article continues below advertisement
5. Ben Stiller and Christine Taylor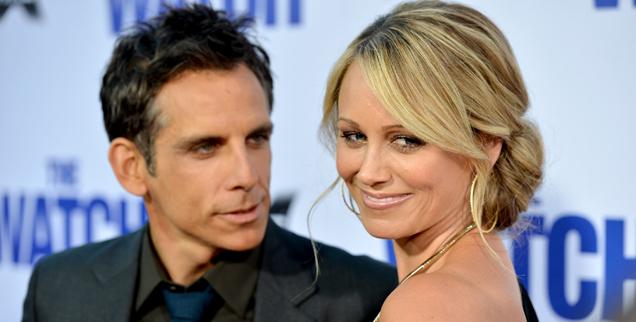 While actress Christine Taylor was away, Ben Stiller snuck into her house and decorated it with rose petals and candles. When she returned, Ben proposed -- but soon realized he forgot the ring at his apartment. Whoops! Luckily, she still said yes.
Article continues below advertisement
6. Seal and Heidi Klum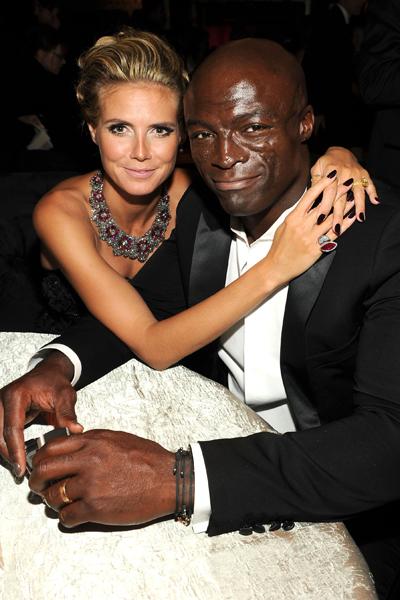 Seal popped the question to model Heidi Klum at 14,000 feet in Whistler, B.C. The proposal was made on uncharted terrain on a glacier, in an igloo built just for the moment.
Article continues below advertisement
7. Pink and Carey Hart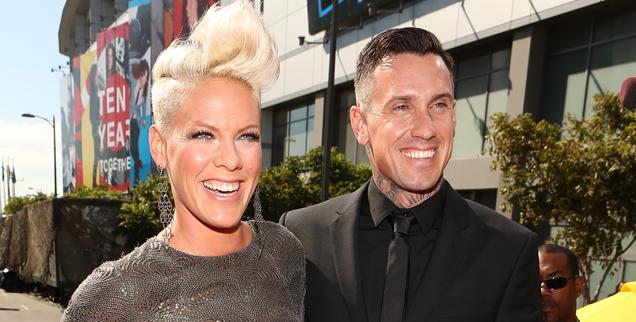 After four years of dating, singer Pink proposed to Carey Hart in June 2005 via a pit board during one of his races in Mammoth Lakes, California. She was holding a sign saying, "Will you marry me?"
Article continues below advertisement
8. Neve Campbell and John Light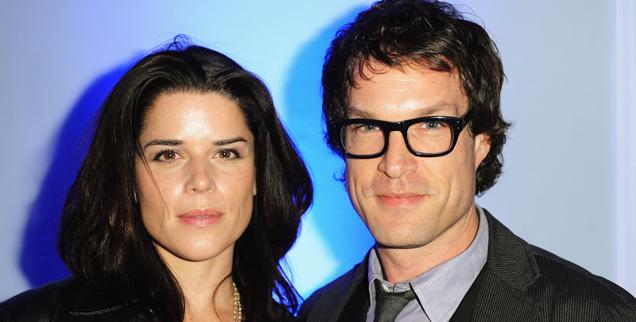 Neve Campbell's second husband pulled out all the stops for his romantic proposal. British actor John Light got down on bended knee and recited Shakespeare when he proposed to Neve Campbell. Sadly, the couple would later divorce in 2010 after three years of marriage.
Article continues below advertisement
9. Tori Spelling & Dean McDermott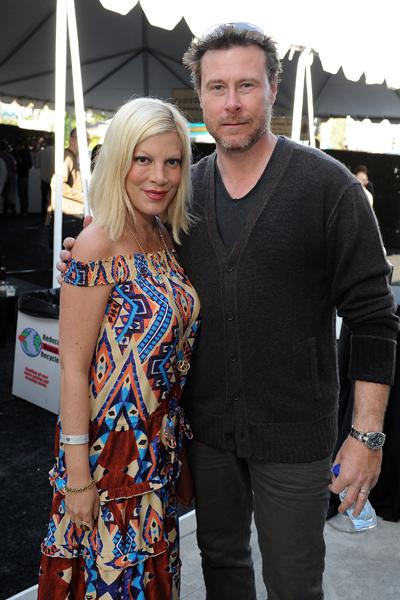 Dean McDermott asked Tori Spelling to marry him after only three months together. The actor took Tori on a horse-drawn carriage ride down a half-a-mile-long path that was lit with Christmas lights. It led to a table surrounded by Christmas trees where he surprised her with a diamond and sapphire ring.
Article continues below advertisement
10. Christina Aguilera and Jordan Bratman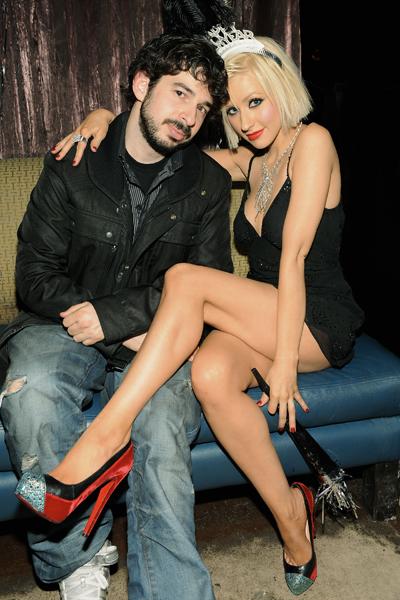 While on vacation in Carmel, CA, music executive Jordan Bratman proposed to pop singer Christina Aguilera in a hotel room filled with rose petals and gift boxes, each with a present and a self-penned poem. After she opened the last box (which contained a five-carat ring), Bratman got down on one knee and asked her to be his wife.