Melanie's Heartbreak: Antonio Banderas Caught With Sexy Woman In France BEFORE Divorce From Griffith -- See The Shocking Video!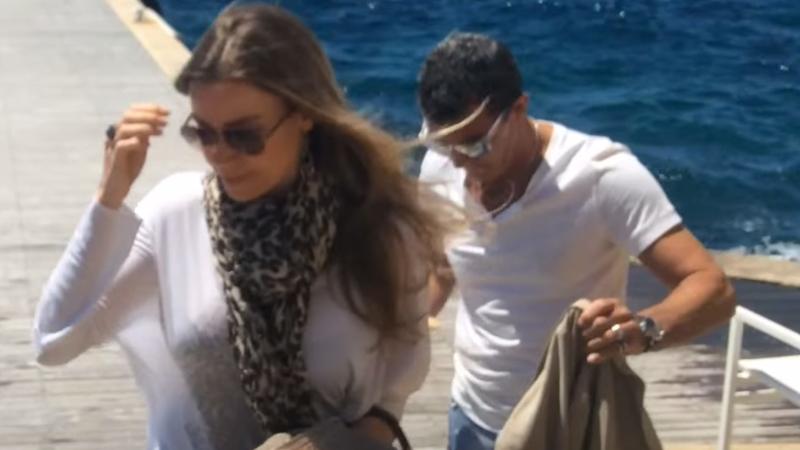 Melanie Griffith won't be pleased to see this video.
Just weeks after a friend exclusively told RadarOnline.com that Antonio Banderas whisked Indian actress Mallika Sherawat away for a romantic vacation in 2012- and a Brazilian woman came forward to say he hit on her during a boozy party- a clip of the Spanish actor strolling around a French seaport with a stunning mystery woman has been made posted on YouTube.
Article continues below advertisement
In the video, taken during the Cannes Film Festival on May 24, the 53-year-old strolls with a slender brunette woman along a beautiful port and they disappear into a luxury resort.
The video was shot two weeks before Griffith, 56, filed for divorce on June 6 after 18 years of marriage.
After Banderas' many instances of shady behavior, the split was not a surprise to most- especially not RadarOnline.com readers.
"Everyone in the family is distraught over this but the sad fact is they're really not in a good place," a source told RadarOnline.com two years before the filing. "At this point the word is that they're literally on the brink of a divorce."
The couple share a 17 year old daughter, Stella.
Was Melanie right to move on? Sound off in the comments and watch the incriminating video below!
youtube